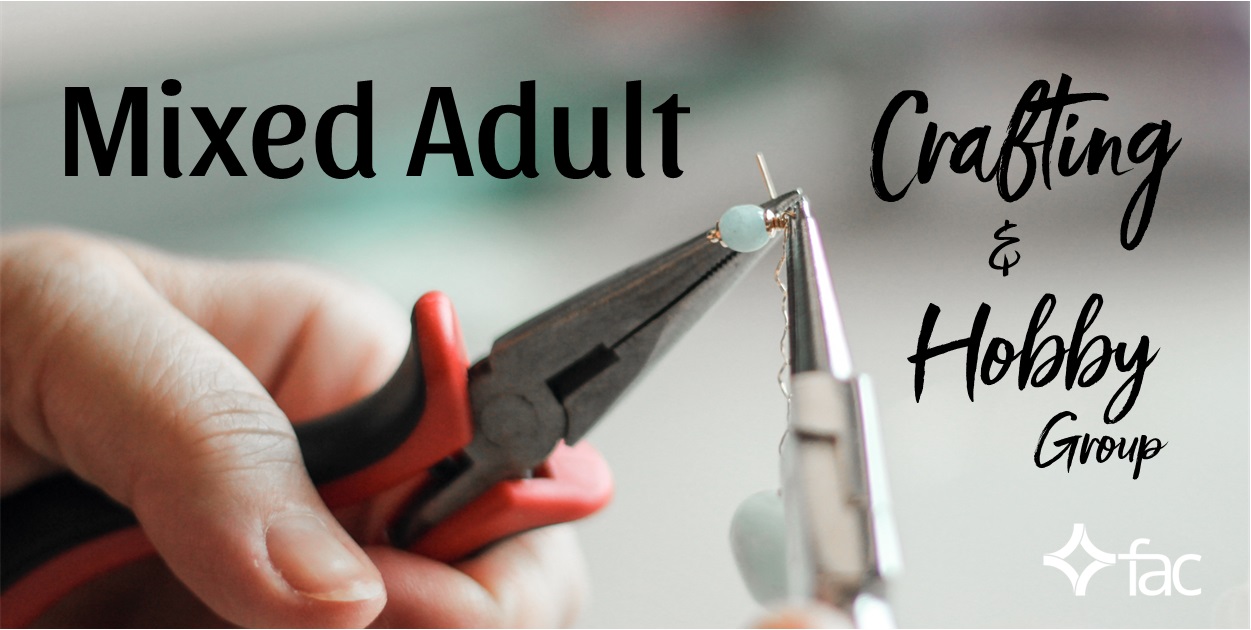 If you enjoy a craft or hobby and are looking for a place to work while enjoying the company of others, this group is for you! Bring your craft/hobby supplies and join us MONTHLY as we enjoy being creative and engaging in community with others! You are welcome to stay for the entire time or as your schedule permits!
Monthly (see dates below) from 3:00-9:00pm. Room 255 (upstairs south end)
Friday, September 22
Friday, October 13
Friday, November 3
This is a drop in group. No registration required.
***Please note, there will not be access to the bistro or café, so please bring supper with you if you will be attending over the dinner hour.
***Please also note that we cannot accommodate activities that involve paint or other materials that could mark/stain the carpet. Crafts/hobbies must be those that are portable and have limited clean up requirements.