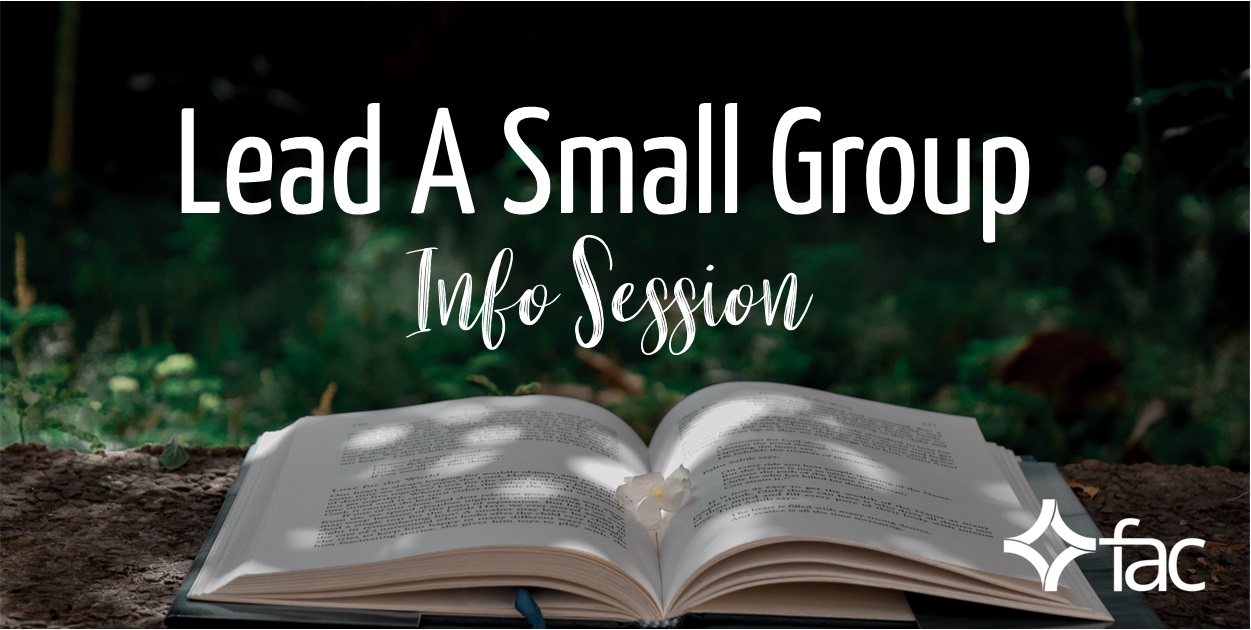 Finding community in a large church isn't always easy. Did you know that participating in a small group is one of the best ways to do that? We want everyone to experience community and belonging at FAC and our small group leaders help us achieve this goal.
Have you ever considered a leading a small group but have been unsure of exactly what that entails or wondered if you're even qualified? If so, this information session is for YOU!
Join the CONNECT team for a short information session after the Saturday evening service or the Sunday morning service on the weekend of September 17/18 where we will cover the basics of what it means to be a small group leader and answer any questions you might have. We'd love to have you join us!