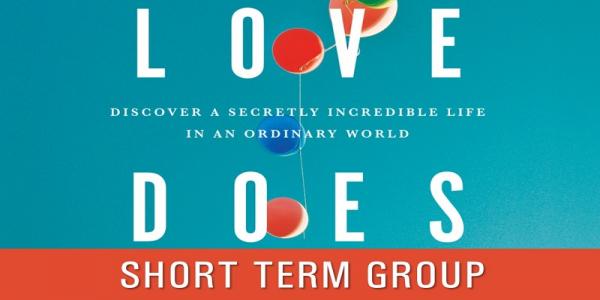 Love Does, is a five-session video-based small group study.
You will discover the paradigm shifts, musings, and stories from one of the world's most delightfully engaging and winsome people. What fuels his impact? Love. But it's not the kind of love that stops at thoughts and feelings. Bob's love takes action, just like Jesus did. Bob believes Love Does.
When Love Does, life gets interesting. Light and fun, unique and profound, the lessons drawn from Bob's life and attitude just might inspire you to be secretly incredible too.
Sessions include:
1. I'm With You
2. Free to Fail
3. Audacious Love
4. Be Not Afraid
5. Follow Me
**For those who are interested, the book Love Does by Bob Goff is available on Amazon, however it is not a required material for the group.**
Dates: Thursday's beginning April 22 through May 20
Time: 7:00-8:30 pm
ONLINE via Zoom (Zoom link will be emailed out closer to the start date)
Register for this event