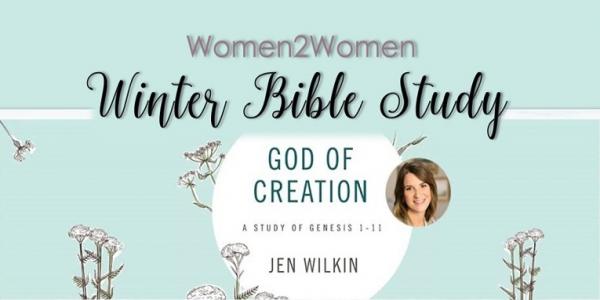 God of Creation: A Study of Genesis 1-11 by Jen Wilkin
British writer Terry Pratchett, wrote, "It is important that we know where we come from, because if you do not know where you come from, then you don't know where you are, and if you don't know where you are, you don't know where you're going. And if you don't know where you're going, you're probably going wrong."
As we begin 2021, let's go back to the very beginning – back to the words that open all of Scripture. Let's read about the God who brought light after darkness, order after chaos, and rest after toil – all through the power of His Word. My prayer is that as we come to know the God who has no beginning, we'll have greater clarity about who we are, where we are going, and how to travel well. I pray that as we gaze upon our Creator, we'll join in the song of creation which echoes through the ages: "Worthy are you, our Lord and God, to receive glory and honour and power, for you created all things, and by your will they existed and were created." (Revelation 4:11)
PLEASE NOTE: The time stated as the start time does not reflect what time the groups will meet.
FAQs:
If I order my study book through FAC, how and when will I receive it?
When the books arrive, you will receive an email with information regarding book pick up times. If you patiently endured through the book situation of Fall session, take heart! There is a good chance that what we experienced will make us wiser!
What if I choose to purchase my book through Amazon? How can I get a refund?
Simply email Melissa Strutt (mstrutt@faccalgary.com) to request a refund if you purchased your book through Amazon.
Can I be in a group with a friend or family member?
Yes, you can. If you have a preference, simply send me an email and I will accommodate it if at all possible.
How will I watch the weekly video sessions?
Beginning January 11, 2021, all study videos will be posted on FAC's RightNow Media account for viewing. You are required to have an FAC RightNow Media account to access the videos. (If you don't have an account, just copy and paste this invitation to get one: https://www.rightnowmedia.org/Account/Invite/faccalgary.) Videos will remain available for viewing until April 11, 2021. Should a circumstance arise in which you'll need more time, just let me know and I'll make the necessary arrangements.