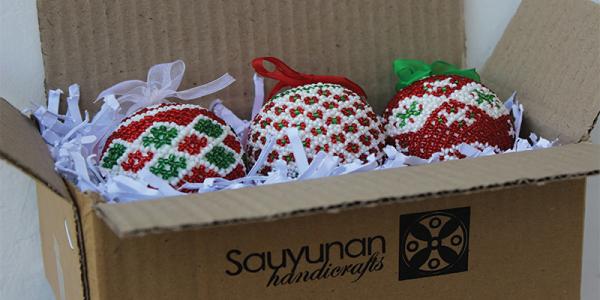 Christmas Ornaments for sale to support global missions! These handmade ornaments are made by Sauyunan Handicrafts who are committed to helping families by empowering needy men and women to provide for themselves by providing training, design assistance, marketing, and life skills development.
These ornaments are made from glass beads that are intricately sewn around a recycled papier-mâché core. Choose from 3 colour options (patterns will vary), you will get 3 unique designs in your chosen colour scheme. We will contact you once your order is ready for pickup. Ornament pickup is only available Monday, Tuesday, and Thursday between 4:30-8:30 pm at FAC North Entrance.
All proceeds from sales go to the FAC Missions Fund which supports numerous global ministries.