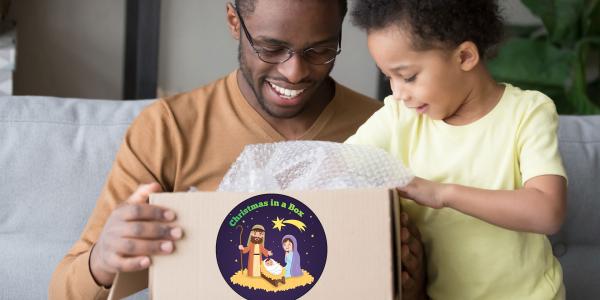 Advent for Families
Jesus birth – the reason for the season! Join us in preparing for Christmas by celebrating Advent this year.
Christmas in a Box is a great resource that will help families focus on Christ this Christmas season. There are a ton of fun and creative activities that will engage children, including throwing a birthday party for Jesus! Every week the Advent Guide provides everything you need; giving practical tips and ideas for the Advent Season. Advent means "arrival" and during the Christmas season we prepare for Jesus' arrival, His birth. We celebrate the virtues Christ lived by. Advent begins four Sundays before Christmas and each Sunday is recognized for one of the four virtues. We place candles on an Advent wreath to symbolize hope, love, joy and peace.
Sign up to reserve a box for your family (one per family), and then be sure to pick it up before the beginning of the four weeks of Advent, which starts on Sunday, November 29.
Pickup times:
FAC Deerfoot Drive-Thru Saturday, November 21 2:30-4:30PM (East Entrance)
FAC Deerfoot, In-person services, November 21/22 or 28/29
FAC SW Campus, In-person Sunday services, November 22 or 29