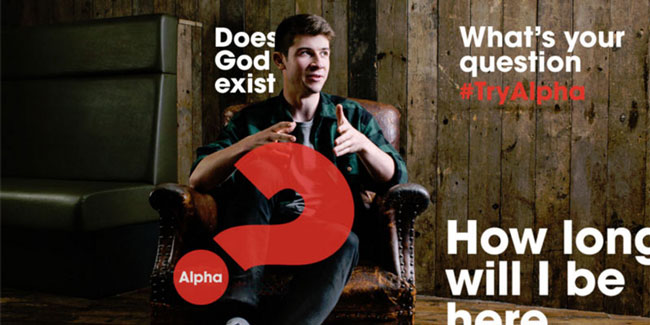 "We believe that everyone should have the chance to explore faith, ask questions, and share their point of view. Alpha is a series of sessions exploring the Christian faith. Each talk looks at a different question around faith and is designed to create conversation. Alpha is run all around the globe and everyone's welcome. It runs online, in cafés, churches, universities, homes—you name it. No two Alphas look the same, but generally they have three key things in common: hospitality, a talk and good conversation."
PLEASE NOTE: New Dates, October 8 – December 10
We are excited to be running Alpha at our SW Campus Office and Ministry Centre (located at 201-2577 Bridlecrest Way SW)!
Join us!
Thursdays, Oct 1 – Dec 3, 2020
6:30 pm, Please note meals will not be provided due to COVID.