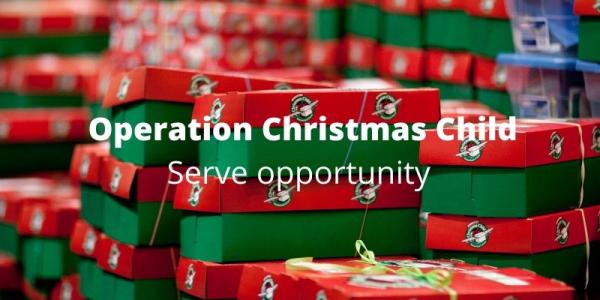 Want to help put the finishing touches on shoebox gifts for children around the world? You can play a vital role in reaching boys and girls across the globe by serving and have a direct part in blessing children who will receive the Good News of Jesus Christ!
At the Operation Christmas Child processing center in Calgary, you will work with hundreds of other volunteers to inspect shoeboxes and ensure that the contents are appropriate for children and meet customs regulations.
This serve opportunity is for ages 14 years and up. Please meet at Samaritan's Purse, 20 Hopewell Way NE at 7:15 pm and look for FAC staff members to check in. Sign up today!
Register for this event