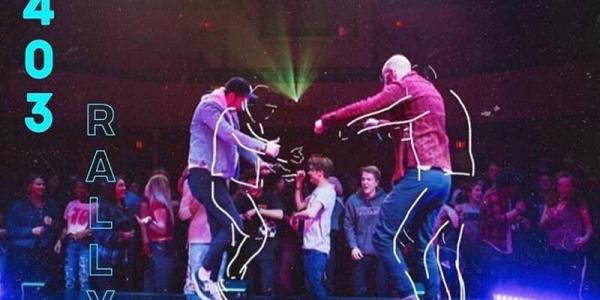 Students in grades 7 through 12, you are invited for Worship // Word // Food // Party at the next 403 Rally!!
October 18 at First Assembly Church (6031 Elbow Drive SW)
7:00pm to 10:00pm
Cost is FREE but there is NO bus from First Alliance. Be sure to register and SEE YOU THERE!!
Register for this event