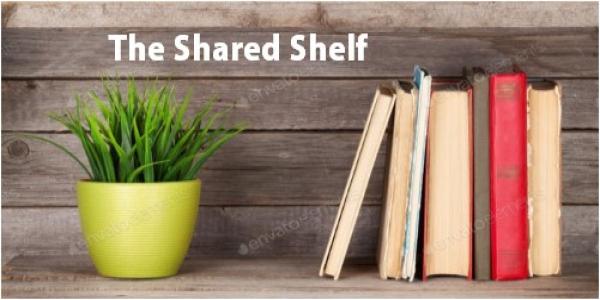 "The Shared Shelf" is a book club for the busy woman. Join a group of women in reading and discussing a non-fiction (or occasionally fiction) book, written by a woman, and explore how another woman's words – written and spoken – can challenge and/or change us in our perspectives about ourselves and God. We're not necessarily endorsing authors or books; we're endorsing Jesus as a filter for both – and how they might help us meet Jesus in a different way.
Register for regular email updates; attend when you can. NO COST; but you're responsible for getting your own copy of each book in the format you prefer (borrowed, bought, hard cover, paperback, digital).
3rd Wednesday each month, 7:00 pm | Join us for Wednesday Family Summer beforehand (North Atrium)!
Discussion Date – November 20, 2019, Searching for Sunday: Loving, Leaving and Finding the Church by Rachel Held Evans
Like millions of her millennial peers, Rachel Held Evans didn't want to go to church anymore. The hypocrisy, the politics, the gargantuan building budgets, the scandals–church culture seemed so far removed from Jesus. Yet, despite her cynicism and misgivings, something kept drawing her back to Church. And so she set out on a journey to understand Church and to find her place in it.
https://www.amazon.ca/dp/B00PWOH2CI/ $16.63 paperback, $8.99 ebook
For more information contact Terry at schmidtfamilyof5@aol.com or 403-813-6616
Register for this event