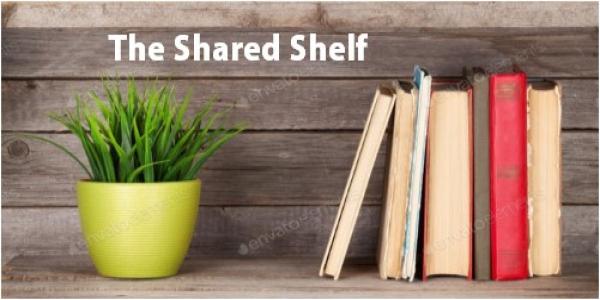 "The Shared Shelf" is a book club for the busy woman. Join a group of women in reading and discussing a non-fiction (or occasionally fiction) book, written by a woman, and explore how another woman's words – written and spoken – can challenge and/or change us in our perspectives about ourselves and God. We're not necessarily endorsing authors or books; we're endorsing Jesus as a filter for both – and how they might help us meet Jesus in a different way.
Register for regular email updates; attend when you can. NO COST; but you're responsible for getting your own copy of each book in the format you prefer (borrowed, bought, hard cover, paperback, digital).
3rd Wednesday each month, 7:00 pm | Join us for Wednesday Family Supper beforehand (North Atrium)!
Discussion Date: Wednesday, February 19, 2020
Compared to Who? A Proven Path to Improve Your Body Image by Heather Creekmore
Are you tired of clichés like "It's what's on the inside that counts!" or "Just love your body," which sound encouraging but don't really help your struggle? It may not be grammatically correct, but it's one question every woman should ask as she wrestles issues like: Am I enough? Should I try to be more beautiful? Will anyone ever love me? Would my life be different if I looked different? Writing from her personal battle with weight and appearance, Heather will encourage you to see your body image struggles from a fresh perspective. Heather's humor and honesty will encourage you, while her practical, grace-based approach will offer a path to follow to find the freedom you crave.
https://www.amazon.ca/$19.85 paperback, $9.99 ebook
Hope you'll join me in an enlightening read and discussion!
For more info, please contact Terry: schmidtfamilyof5@aol.com / 403-813-6616.
Register for this event