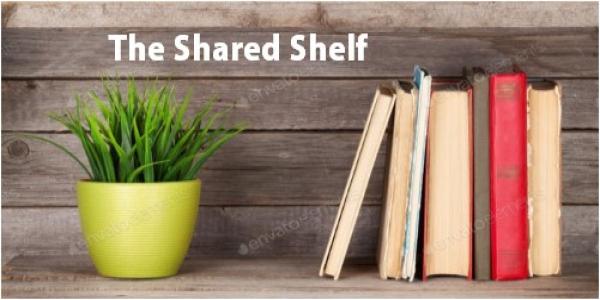 "The Shared Shelf" is a book club for the busy woman. Join a group of women in reading and discussing a non-fiction (or occasionally fiction) book, written by a woman, and explore how another woman's words – written and spoken – can challenge and/or change us in our perspectives about ourselves and God. We're not necessarily endorsing authors or books; we're endorsing Jesus as a filter for both – and how they might help us meet Jesus in a different way.
Register for regular email updates; attend when you can. NO COST; but you're responsible for getting your own copy of each book in the format you prefer (borrowed, bought, hard cover, paperback, digital).
3rd Wednesday each month, 7:00 pm | Join us for Wednesday Family Supper beforehand (North Atrium)!
Discussion Date: Wednesday, March 18 – 7:00-8:30 PM in the Discoveryland parent (nursing) room main floor) at First Alliance.
I Think You're Wrong (But I'm Listening): A Guide to Grace-Filled Political Conversations
More than ever, politics seems driven by conflict and anger. People sitting together in pews every Sunday have started to feel like strangers, loved ones at the dinner table like enemies. Toxic political dialogue, hate-filled rants on social media, and agenda-driven news stories have become the new norm. It's exhausting, and it's too much. As impossible as it might seem, people from opposing political perspectives truly can have calm, grace-¬filled conversations with one another—by putting relationship before policy and understanding before argument.
https://www.amazon.ca/dp/B07DT3PM3R/ $25.79 hard cover paperback $15.63 (not Prime) $10.99 ebook
For future reference…may help in getting books easier…here is the book information for April and May discussions.
April 15, 2020
The Broken Way: A Daring Path into the Abundant Life – by Anne Voskamp
https://www.amazon.ca/Broken-Way-Daring-Path-Abundant/dp/0310346568/ $18.75 paperback $9.99 ebook
May 20, 2020
Still Alice – by Lisa Genova
https://www.amazon.ca/dp/1439102813/ paperback $15.55 ebook $1.99
Please note that this last book of our 2019-2020 book club is a novel.
Hope you'll join me in an enlightening read and discussion!
For more info, please contact Terry: schmidtfamilyof5@aol.com / 403-813-6616.