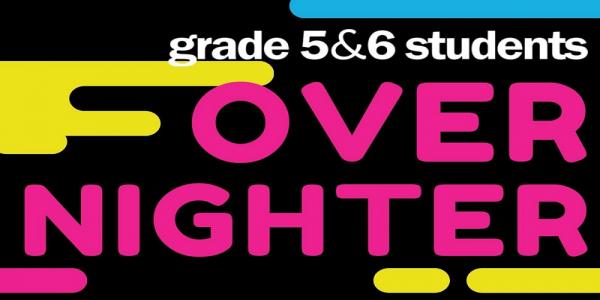 This is a time for students to go deeper in their faith AND have fun! We'll be talking about Truth, and how Jesus is the true light and vine. We'll also play games and have a late night pizza party.
WHAT TO PACK:
*Bible (like, a real one — not your phone)
*A notebook and pen
*Change of clothes
*Hand towels and/or washcloths
*Sleeping bag and pillow
*Air mattress or foam to sleep on (we'll be sleeping on the floor)
*Personal hygiene items
*Pajamas
*Optional: PEANUT-FREE snacks
GOOD TO KNOW …
*Cell phones are permitted, but if they become a distraction they may be collected temporarily.
*Headphones are permitted, but we may ask you take them off if we see them too often.
Drop off at 7:00 pm on January 31 at FAC Deerfoot (Student Centre / Gym)
Pick up at 10:30 am on February 1 at FAC Deerfoot (Student Centre / Gym)
Cost: $20 / student
There is NO registration at the door.
PLEASE ENSURE THAT YOU NOTIFY US OF FOOD/MEDICAL ISSUES/ALLERGIES, ANY AND ALL MEDICATIONS
Register for this event