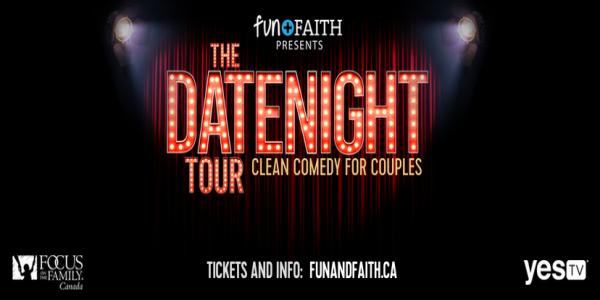 Come prepared to laugh as comedians Andy Beningo and Mark Christopher Lawrence create a night you won't soon forget! Plus enjoy a live game show as 5 women and 5 men battle on Date Night Feud.
Thursday, February 6, 2020
7:30 pm, First Alliance Church, Deerfoot campus (12345 40 Street SE)
Tickets: $15 General Admission; $25 Gold Circle; $20 General Admission at the door.
PLEASE NOTE:
These events tend to sell out so get your tickets early! Online tickets are exclusively sold through Buzz Tickets and are non-refundable, consider event insurance at checkout to protect your purchase. First Alliance Church does not have access to your ticket information. Ticket questions or concerns should be directed to funandfaith.ca directly.
Register for this event