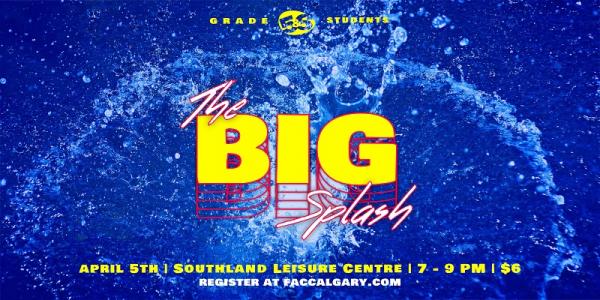 REGISTRATION IS NOW CLOSED.
If you have kids in Grade 5 or 6, make sure they invite some friends and come for some big waves and big fun! We'll meet at Southland Leisure Centre (2000 D Southland Drive SW) at 7:00 pm, with pick-up at 9:00 pm. (Please eat dinner before coming.)
Cost: $6/student
Register soon … only 80 spots are available!
Retreat Registration 1