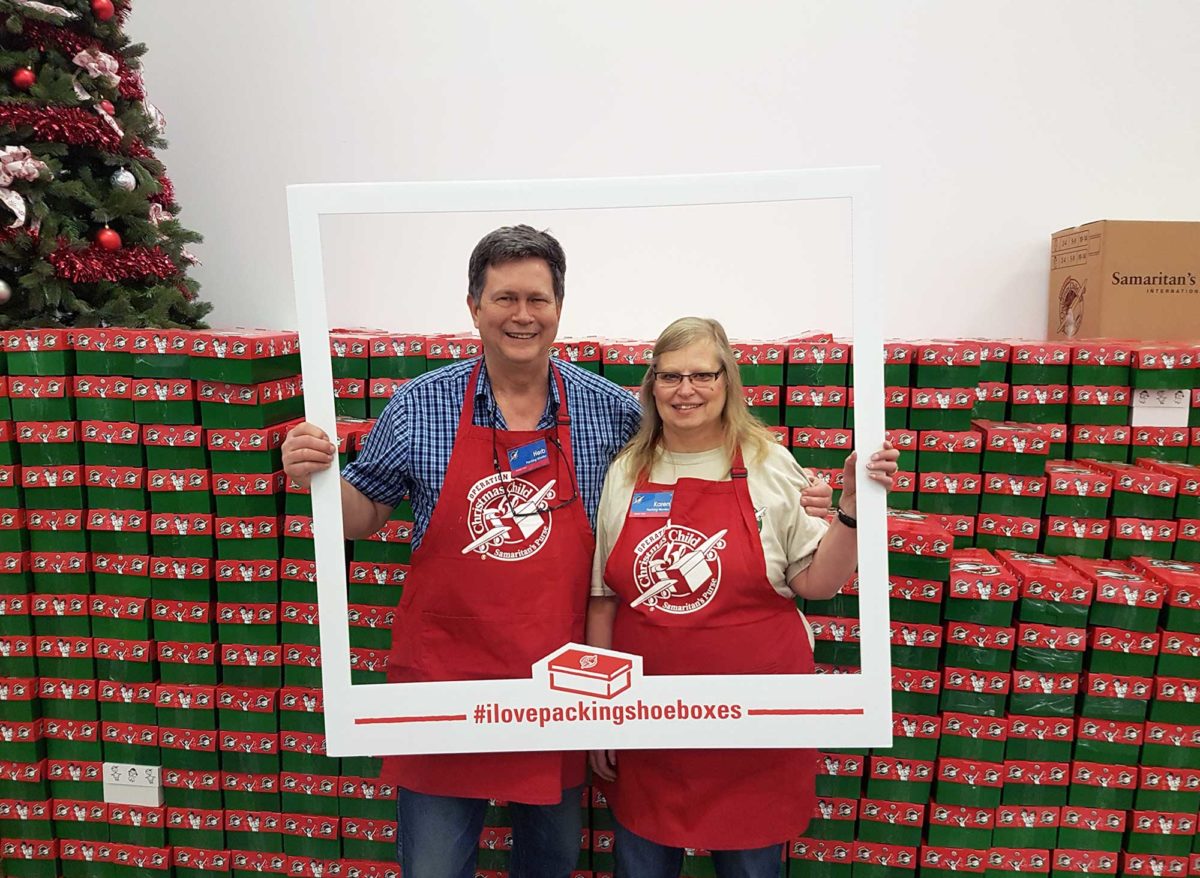 I had to ask myself why I pack shoeboxes for Operation Christmas Child every year. Is this just something that my husband and I do every November because we've been doing it for years … or is there a better reason?
After some thought, I came up with a few reasons.
Shoeboxes Bring Joy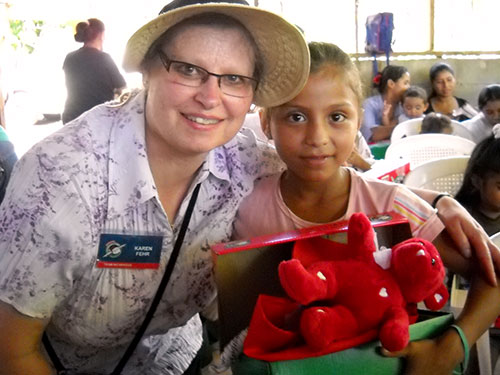 There are many children in the world who suffer from war, poverty, disease, and natural disasters. By simply filling a shoebox with small toys, school supplies, and hygiene items, I can let a child know that he or she is loved by someone they might never meet – and more importantly – by God. I had the privilege of going with Samaritan's Purse on a shoebox distribution trip to Nicaragua about 10 years ago, and I will never forget the looks of happiness and delight as the children opened their shoeboxes and discovered what was inside. For many of these children, a shoebox is the only gift they have ever received.
They Share the Good News of Jesus
A second reason to pack a box is because each shoebox demonstrates Christ's love, and gives the opportunity to tell the children more about Jesus and His love for them. A relationship is built between the children and the local churches oversees that partner with Samaritan's Purse. During a shoebox distribution, every child is offered a booklet called The Greatest Gift which explains in the child's own language the message of salvation through Jesus Christ. In the following weeks, every child is invited to participate in The Greatest Journey discipleship program through a local partnering church. The purpose of this program is to reach as many children as possible with the Gospel, to establish them in their faith, and to show them how to share their faith with their families and friends.
In 2018, The Greatest Journey program reached more than 3.96 million children and more than 2 million children responded to the gospel. When enough family and friends are reached, a new church is planted! There are many new churches all over the world as a result of children coming to Jesus first through Operation Christmas Child. Just think … that all started because someone packed a shoebox. 
"For God so loved the world, that He gave his only Son, that whoever believes in Him should not perish but have eternal life." (John 3:16 ESV)
They Teach Generosity & Gratitude
Another reason for packing a shoebox is because the experience can be used to remind us individually and as families how blessed we are in North America. Your kids or grand-kids probably have lots of pens, pencils, and paper for school, as well as soap and a toothbrush. They have probably get a gift at Christmas, and already have a few (too many) toys. It's never too early (or too late) to learn generosity and gratitude.

I've also heard from some parents that they use the shoeboxes to help teach their children the value of money. They'll give their child(ren) a certain amount of money such as $20 or $25, and let them pick the items for the shoebox. This helps the child see that money doesn't last forever and decisions have to be made about how to best spend it.
Have you ever wondered what to put in a shoebox? It really doesn't matter what goes in as long as the items are not used or broken, won't leak or freeze, or harm a child. Some people pack what I would call "special" shoeboxes and God has an individual child picked out for that shoebox. For example, I've heard of a colour-themed shoebox where everything in the shoebox is the same colour (for example, purple) including school supplies, socks, soap, hair ribbons, stuffed animal, skipping rope etc. Then somehow, it ends up going to a random girl who just loves purple! I've also heard of a child who couldn't attend school because they didn't have the required shoes. Guess what? In their shoebox – again, randomly given out – were the right shoes that fit perfectly along with other items. This happens often. It's just another reason why I pack shoeboxes every year … because God has His hand in this ministry.
Whatever your reason, please pack a shoebox this year. And remember … collection week is November 18-24 at First Alliance Church (Deerfoot Campus).
Written by Karen Fehr, Operation Christmas Child representative at FAC  
---
You many also be interested in …