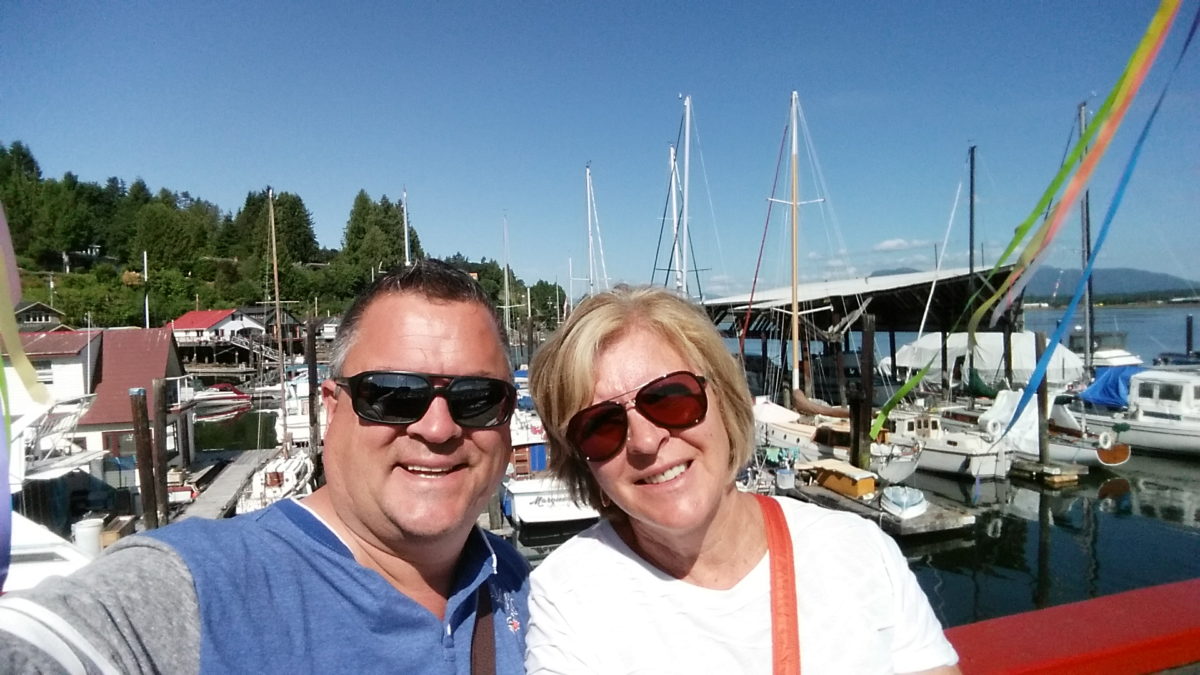 We met ten years ago and have been married for two years. While both of us have struggled and triumphed through various life situations, there is something about approaching retirement that sends your thought process in a different direction. Long story short, there we were – a Catholic and a stubborn Protestant trying to sort through our religious beliefs, resulting in more questions than answers. We could only agree that now was the perfect time to re-introduce God into our lives.
A short time later, to our surprise, an email from a good friend and long-time member at FAC popped up in my inbox. It simply read, "Would you be interested in attending a weekly dinner, video presentation, and group discussion at Alpha? There is no obligation or cost to attend." Registration and a sigh of relief followed.
The experience from week one was remarkable; the group and leaders at our table became our family. Through a series of informative and relatable Alpha videos, songs, and the love and support in the room, the message was clear … we had made the right choice. The table discussion following the videos was so informative, each person sharing their personal stories of struggle and courage and how the power of prayer helped them. The message was always clear: invite Jesus into your life – He loves you and will guide you.  
During this experience, we lost a very close friend to suicide. Our new family prayed for our loss and our gratitude was felt by everyone.
We are humbled by our Alpha experience and have invited a couple to join us at the next session.
FAC, thank you for this life-changing experience.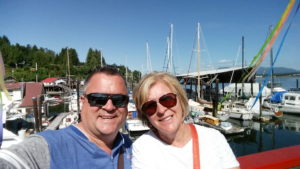 Written by Randy & Sue Dreager
FAC's Alpha coordinator says:
"Alpha at FAC continues to amaze me. Our tables are full. Guests continue to come. The energy in the room is palpable. Community is forming. Relationships are developing. Thursday evening is becoming a highlight of our week. We have an amazing team of prayers, hosts and helpers. We sense the Holy Spirit moving. People like Randy and Sue are learning what it means to have a relationship with the Living God. Guests are asking questions and trusting God through prayer for their circumstances. Our Alpha prayer team is continually praying for hope and healing throughout the week. I am overwhelmed. Thank you for your prayer and support. God is good … all the time!" – Jeff