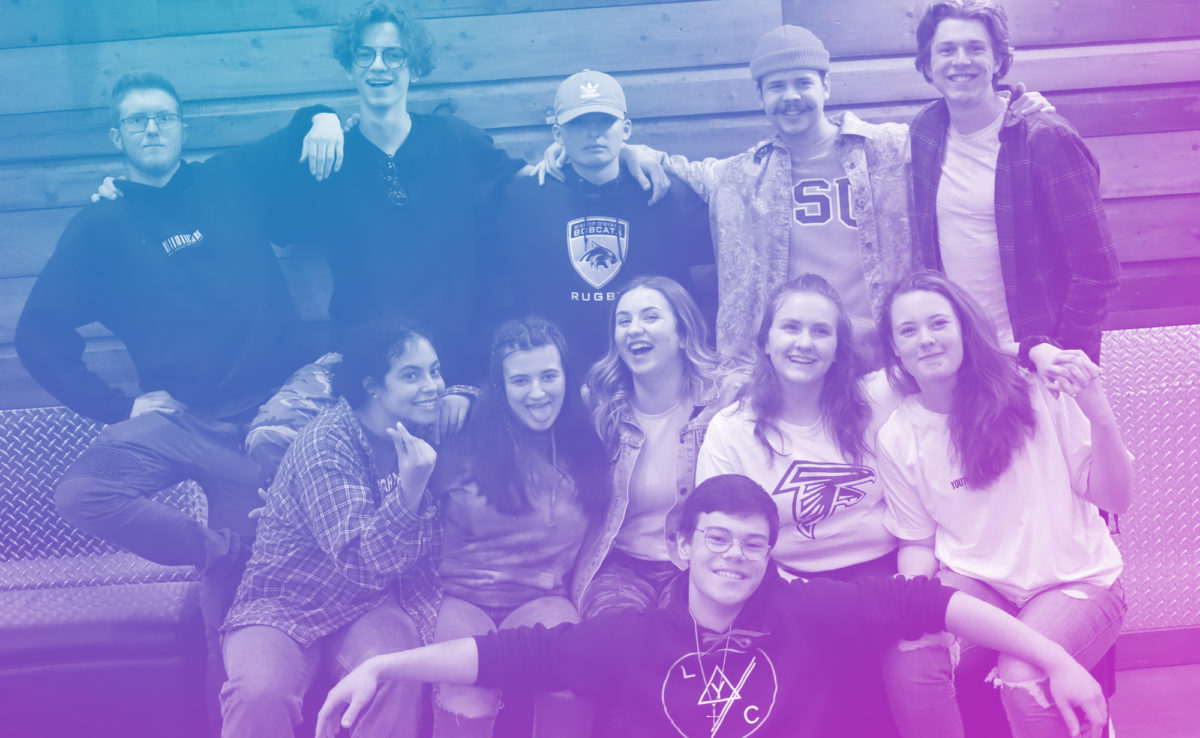 "Hollywood would have had to invent Moses if God had not created him. His story contains all the elements of great epics …"
This is how Reggie McNeal described Moses' life and ministry in one of my favourite books, A Work of Heart. I so agree with the statement, which is why I've always been captivated and intrigued by the story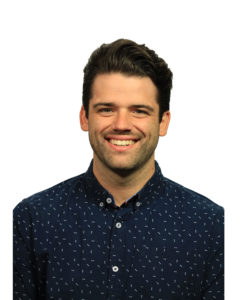 of the Israelites wandering through the desert. If you're familiar with the story you know that the highs are high, the lows are low, the tensions are thick, and the victories are astonishing. God moves in amazing and supernatural ways. We see God's people responding at times with profound faith and yet moments later with a confounding fear … Sometimes we just want to say, "C'mon! Don't you remember what God just did?!" But in moments of self-reflection and transparency I all too easily find my place as one of those journeying. Life is at times an adventure and thrilling; other times it's a little bumpier; but sometimes it's just downright difficult.
In so many ways the journey within our Student Ministry department here at First Alliance Church (FAC) has been reminiscent of this … There have been some profound highs, some difficult lows, some moments of great faith, and moments of – perhaps for some – fear. Particularly this past season there have been some major transitions and changes to the staff and structure of our team. I know this has been hard for many, and that's a healthy thing. The student ministry leadership team served for many years at FAC (between the three of them an accumulated 26 years!) and they are all individually deeply valued, loved, and appreciated. Even so, we find ourselves as a community at a twist in the journey – and I want to take a few moments to share with you about where we are at, and what the future may hold for us. I'm convinced there is a good, good God who led the Israelites so well … and He is leading us so well too.
I started with the story of Moses for a particular reason. In May in a moment of quiet and prayer, the words from Exodus 33:15 jumped clearly into my mind. There Moses says to the Lord, "If Your Presence does not go with us, do not send us up from here."  Isn't that a beautiful prayer? Doesn't that so encapsulate all of what the journey of life as a community is? Oh, Lord, unless You move we won't move … Wherever You go is where we want to be. Right now we're undoubtedly in a season of discerning, listening, and praying for where it is the Lord is leading us. Moses' prayer has become my prayer; perhaps you could join in that prayer too? Over the last several weeks in many of my conversations with leaders, with students, with families and staff, I'm sharing Exodus 33:15. Beautifully, one of our student worship leaders has even started to write a song based on this verse. Right now we're in a process of discernment, prayer, and listening to God; anticipatory for what's ahead, acknowledging our reality here and now. The good news? In this season of uncertainty God knows exactly what He is doing. In Daniel 2 we read, "He changes times and seasons; He removes kings and sets up kings; He gives wisdom to the wise and knowledge to those who have understanding …" We know the Lord has a leader for us, someone to come and shepherd our students and families and church well. I invite and ask that you pray with us for this process. As we continue in this process some of you (parents, students, and leaders) will be invited to represent our larger community and be a part of what's happening in the discernment process. If you have any particular feedback I'd be thrilled to receive it from you.
What's Happening This Summer?
For now, in the meantime I've said over and over that our commitment to and passion for our Student and Young Adult Ministries are as vibrant as ever. I'm thrilled about what we have planned and ongoing this summer. I'm so proud of the fact that for the summer of 2019 we have more events and ministry opportunities for our students than we have in years.
In fact, we currently have 13 students and leaders in Montreal serving on a Short-Term Missions Trip. Beyond that, throughout the summer we'll have events and opportunities every single week for our grade 7-12 students and our young adults. These are chances to get together in some of the communities that make up a larger population of our church and just be together. Sometimes they'll take the form of a gathering at the church. But also each month we have a big all-day road trip event – because what's a summer without a good road trip?! Pastor Jon Caldwell (along with his volunteer leaders) is still leading JHS (Jr. High Students) with such passion and vigor. For SHS (Sr. High Students) we also have a strong, committed, and capable team providing incredible leadership this summer. I'm really proud of how they've handled the transitions having served so closely with Pastors Dave and Jonathan. They're being led by Ethan Strangway – perhaps that's a familiar name or face for you. Throughout the year Ethan volunteered dozens of hours every week to serve our students. So to help with continuity of leadership with a familiar face, we've asked him to become our SHS Interim Director for this summer. He has stepped up and is leading so well and so thoughtfully.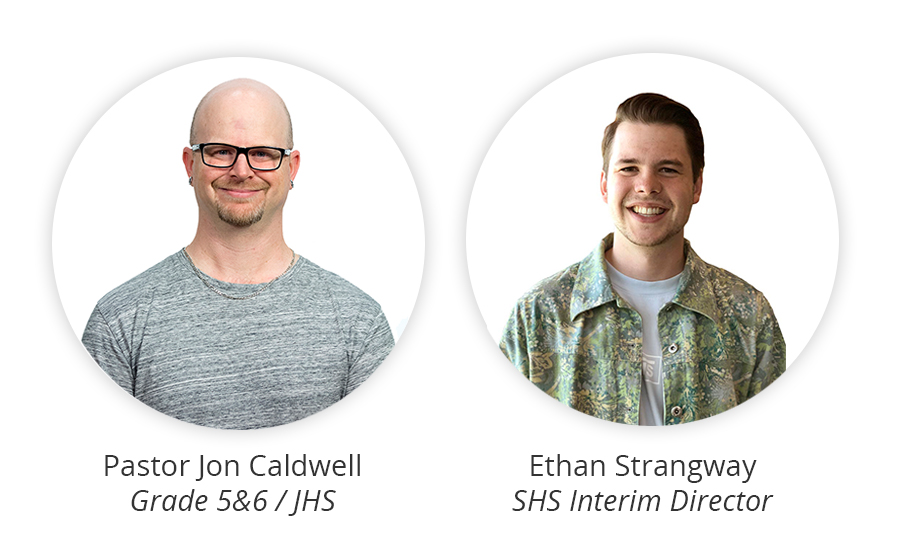 For Young Adults we have a gathering every Thursday night at 7:00 pm in the Student Lounge at the Deerfoot campus to help connect and build community, to grow in our walk, and to serve each other. These nights have grown into an amazing opportunity for community, fun, and growing in faith and have helped a lot of people find their place within FAC! All year long we've had an incredible 4-person team voluntarily leading the charge of this ministry so capably in partnership with Pastor Jonathan and they've leaned into leadership in new ways this summer.
It's been tremendously inspiring to see the quality and quantity of leaders stepping in and stepping up to carry the mantle and baton in this season of uncertainty. It speaks volumes to the quality and character of Pastors Spencer, Dave, and Jonathan – and it speaks volumes to the work of FAC over the years. It reveals to me, a newcomer to FAC in many ways still, the priority of teaching people that we are the church and are all called and equipped to do the work of ministry, to serve others. It's been beautiful and inspiring.
Looking Ahead in Student Ministries
At FAC we currently find ourselves in an in-between place; sometimes this is called an already / not yet space. We know in many ways we're already in a position of amazing ministry and community for our Students and Young Adults … great things are happening! But at the same time we also know we have not yet arrived to the full reality of what God has ahead of us. We're searching and listening to whom the Lord may have for us, we're doing the work of evaluating what we need; YET we're still celebrating all that is going on.
So we look ahead with great optimism at what lies before us. I know and understand that seasons of transition can be bumpy; but the flip side of that coin is that any transition provides a very unique opportunity to gain new ground (to borrow from the Israelite journey language again!) and set new horizons before us. That's not in any way to take away from what has been … We celebrate and honour where we have been – but there is still room to dream and pray for the future!
I'd love it if you would pray with me and other FAC leaders in this season of already / not yet.
Will you pray as we are actively exploring who the Lord has in store for us?
Will you pray for our summer of great Student and Young Adult ministry? That they will be great opportunities to build lives that honour God, that people will be connected, growing, serving, and sharing?
Will you pray for Pastors Spencer, Dave, and Jonathan as they transition into the next assignment God has for them?
I end with this … FAC has a remarkable legacy of incredible student ministry that has been built through our 80 year history. Through these decades thousands of people have met Jesus; have been impacted, influenced, trained for ministry, and sent out into Calgary and around the world. Through the various generations of student ministry people have been equipped and empowered to be the hands and feet of Jesus to a world desperate for Him. Even now, in this transition season, I am absolutely convinced that God is not done yet. God's presence has been leading our community faithfully long before I was alive or here and I know He will continue to … The One who calls and leads us is faithful and He will do it … all for Jesus!
If you have questions or just need to chat, I'd love to hear from you.
Kyle Trigg, Family Life Pastor
Email / 403-212-8844