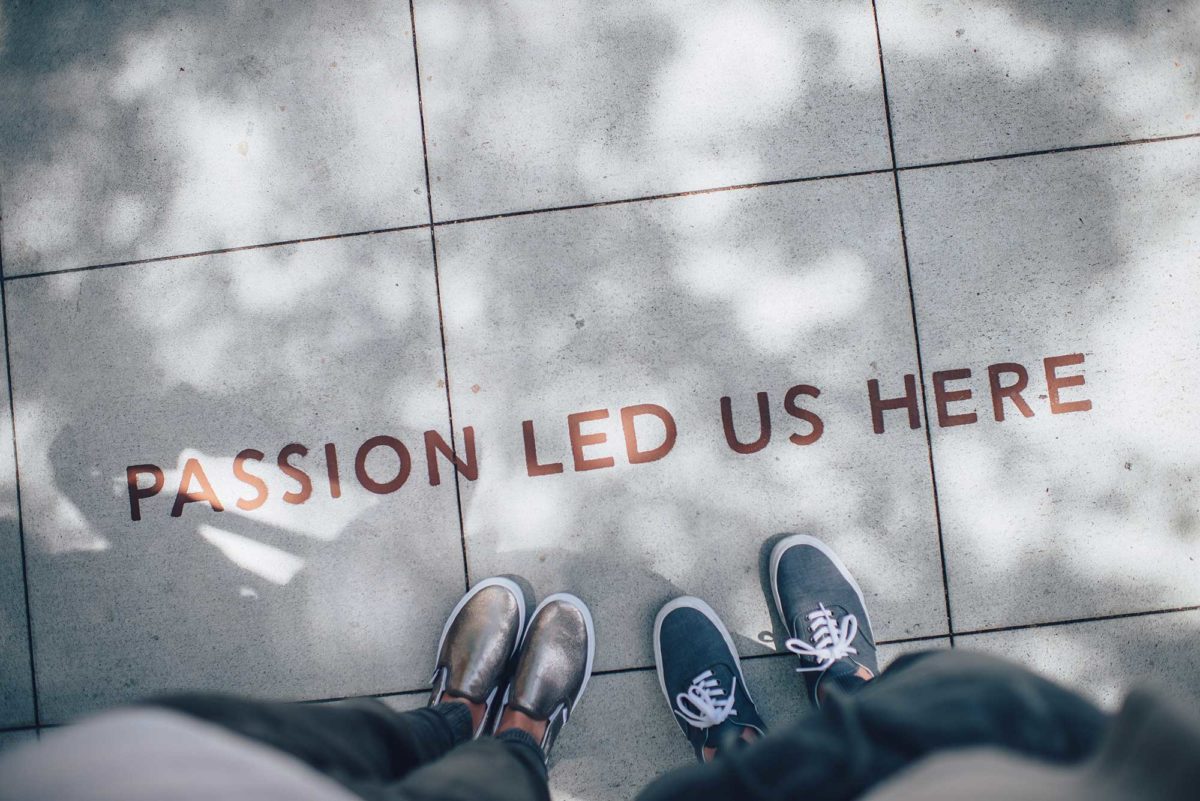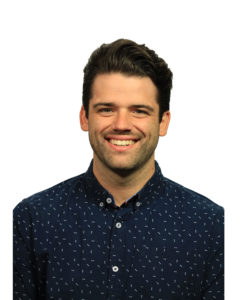 Hard to believe that Christmas is just around the corner already … whoa, time flies! We've had an incredible start to the year in our Student Ministries (grade 5-12 and young adults) and I wanted to share with you all about some of the changes here as well as some of the faces of the leaders we have pouring into our students in a significant way. We're so excited about what God is doing in our students', leaders', and families' lives. And we're so optimistic about the future; about a greater ability as families and as a whole church family to together build students' lives that honour God, all for Jesus!
New Direction
Most are aware that last year we had some significant changes around First Alliance Church (FAC). Some were hard and sad; and yet some were great and exciting … All those changes meant we really wanted to position ourselves well for a great next season of ministry. Sir Winston Churchill once said, "Never waste a crisis" … And while we weren't in a crisis like S.W.C. experienced, we certainly found ourselves in a hard place – so we really wanted to wait on the Lord to see the pathway forward that he revealed to us. In my last Student Ministries Update we shared our commitment to not go forward until or unless we felt the Lord's leadership, confident that He'd take us forward. So while we were waiting and praying we were also dreaming in significant ways about what the future of student ministry looks like … and all of these spiritual disciplines came together in such a way that we feel we've found some great 'tracks' to structure our ministry around moving forward!
Throughout our 8-decade history, FAC has always had a passion for and commitment to empowering and developing leaders, doing all we can to equip saints for the works of ministry (Ephesians 4:12). You can look back over the years and see many people empowered, trained, and sent out from FAC, leaving our community's fingerprints literally around the world as this goes back decades in our history! In some ways, we found our pathway forward by looking back to our historical approach to ministry.
Our desire was to increase our capacity to empower and engage young leaders in their formation as pastors and ministry leaders … which has resulted in us creating a ministry apprenticeship program.
Equipping Young Leaders
What this means is we have a committed group of young adults who are volunteering their time to be staff members of FAC. In their apprenticeship role, they're taking on significant responsibility and ownership of ministry areas; at the same time we're doing all we can to equip, train, and empower them for greater ministry. The equipping in this is twofold. There's a great emphasis on spiritual formation, personal leadership development, learning, and growing, as well as community building; but we also want to increase their ministry output – to help train them in what ministry is and looks like. We also believe this is a great way forward to help all sorts of people discern a call to ministry and grow as ministry leaders, and to have a greater number of 'priesthood of all believers' doing ministry at and through FAC together.
There have been all kinds of early signs that give us great optimism for the future:
We're seeing our young leaders flourish!
Our students are recognizing the increased passion in young leadership and recognizing they have a place for their growth and development!
There's all kinds of data coming out that indicates the trend in youth ministry is towards a team leadership approach (and we have always wanted to try and be on the front edge of what God is doing – and if we can, expedite future trends into our current reality as we seek to be on the front line of the Kingdom's advancing).
This diversifies the staff leadership team in a healthy way, creating space for younger generations.
As we become a multi-campus church this creates sustainable ways for us to meet the demands of a plurality of ministry sites.
This model helps our people discern and figure out a call to vocational ministry.
All of this works in conjunction with a career/education/etc.
We are so thrilled and excited for what this has already done here, as well as what the future looks like!
Student Ministries at FAC: Meet the Team!
Pastor Jon Caldwell: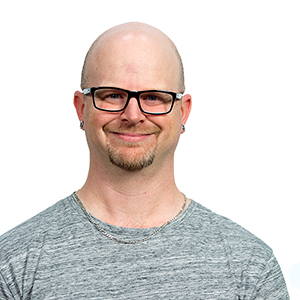 Sure, he's not a new face around here by any means – but his leadership role has changed significantly. He started out as a part-time ministry leader of Grade 5&6, joined the pastoral team thereafter, and for the last number of years has served overseeing Grade 5&6 and JHS (Junior High School), as well as providing some great district and national youth ministry leadership. His passion and dream has been to pastor pastors – and that's exactly what much of his role entails! He now oversees all of our student ministry, but in particular leads, coaches, and empowers our apprentices in their ministry output.
Kennedy Gerber (starting in January 2020):
Kennedy has a huge passion for JHS in particular with a desire to be a JHS pastor someday, so that's exactly what she's stepping into. Her primary role will be ensuring our students are getting connected and having fun with events and parties, as well as providing some key leadership to JHS here at the church.
Nathan Kinnie: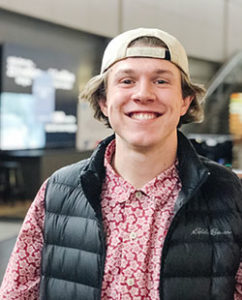 Nathan has been at FAC for his whole life and has done all kinds of things around here! While he's studying at Ambrose University he's also serving here. His particular passion is for discipleship and outreach … so that's what he gets to lead! He's putting in considerable time to empower our students for serving others and sharing the news of Jesus and helping discipleship become an increased priority and passion within our student ministry. What a great hybrid of the Great Commission: evangelism and discipleship – they go so perfectly hand in hand, don't they?
Melanie Mueller: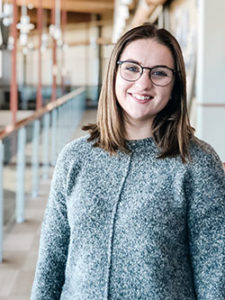 Melanie is a product of FAC and has been studying at Ambrose University in a ministry degree. She has been heavily involved in the church in all kinds of ways but her heart is for pastoral ministry. She told me her dream job is to be an Associate Pastor … So, her role here is pastoring and running our Grade 5&6 ministry. She works with the schedule, leaders, and teaching schedule, and has already created a preaching training program for our students to develop that gift.
Cass Neild: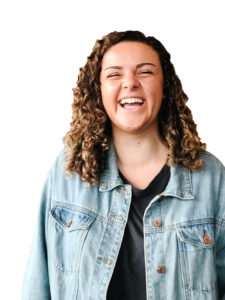 Cass has a huge heart and passion for music, art, atmosphere, and worship! So, she is our Student Ministry Worship Apprentice. She coaches student musicians, organizes schedules and bands, and helps with atmosphere and set-up, ensuring that worship isn't just music but a lifestyle and anticipating week in and out that our students are encountering Jesus at youth. She is mentoring our young worship leaders so we are guaranteeing ourselves a big future of worship leaders!
Young Adults:
Jonathan Klein had created and set up a great Young Adult leadership team during his time at FAC. When he left this team was more than willing to continue their leadership – and they had the desire, capacity, and competency to really shape and influence this ministry. It's no surprise that Young Adult ministry can be difficult for many reasons (the often self-defining age range, work, stage of life of Young Adults, etc., to name just a few) so the plurality of leaders speaking into and shaping this ministry has been a wonderful thing. Young Adults at FAC meet every Thursday night at the Deerfoot Campus for "small groups" (I include the quotation marks because it's hardly a small group anymore as the evening continues to grow and grow!) and once a month for a worship and community night. Both gatherings are finding a lot of resonance and momentum with our Young Adults. We honour our leadership team for their hard work, prayers, and diligence to carry this ministry well. The individuals serving here are Carmen Ayala, Janelle Rice, Nicole Derksen, Rod Carpan, and Tamara Wong.
Thankful and Looking Ahead
We're so thrilled and thankful for each member of this team, grateful for all they're doing, and excited for what the future holds for us … We already have someone on the list to join this apprenticeship program next year! We're seeing a diversity of gifts being used, seeing leadership ownership increase, and seeing people flourish. Our heart is to continue to position ourselves where we sense the Lord Jesus would have us at this particular moment in time. We believe the Lord has something really special in store for Student Ministries at FAC as we seek to see more and more students connecting, growing, serving, and sharing their faith here, there, and everywhere … all for Jesus. Will you join us in that belief? Will you pray with and for our student ministry team?
Written by Kyle Trigg, Family Life Pastor