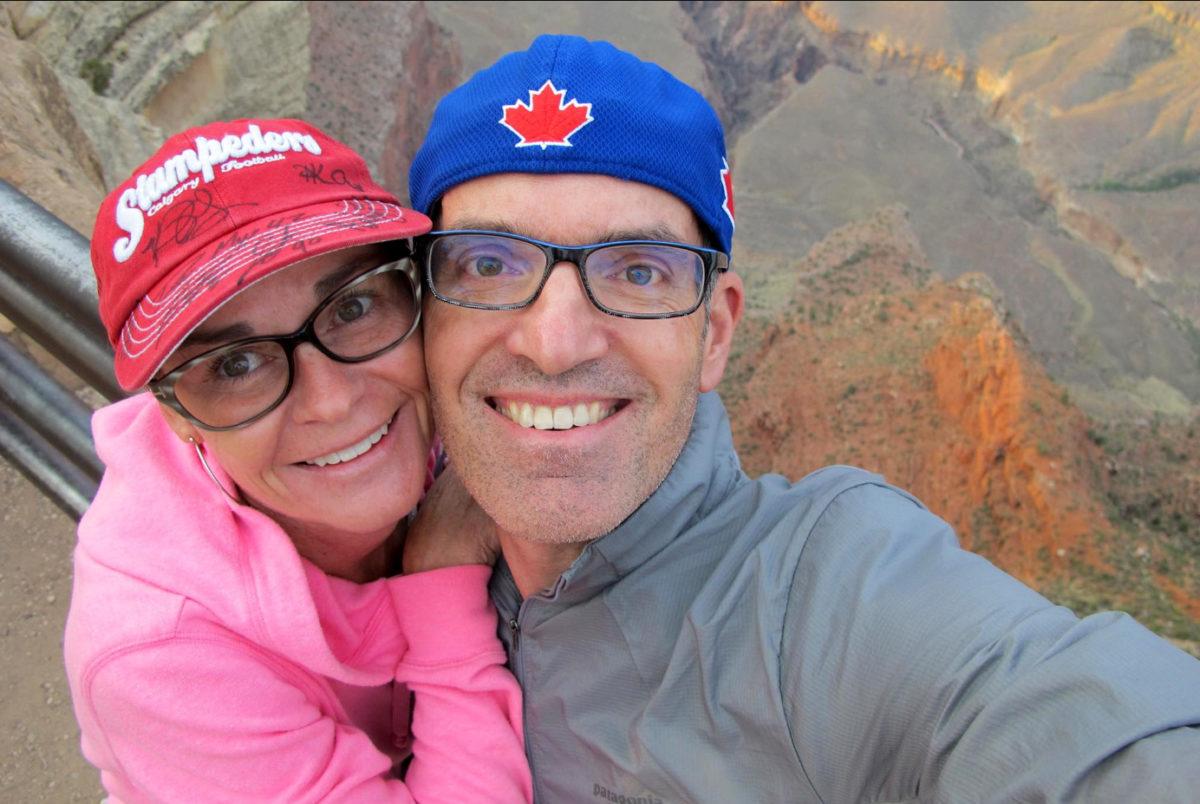 Alpha is a series of interactive evening sessions that include dinner and explore the basics of the Christian faith. It's offered twice a year at First Alliance Church (FAC), and offers a friendly, open environment for anyone who's curious … no question is out of bounds!
What first drew you and your wife Tamara to serve as Alpha leaders?
I believe God often leads us when we take small steps of obedience based on our spiritual gifts and passions. We would never have envisioned being in this role. A few years ago, God called me to assist Pastor Heather Brown in the GROW ministries at FAC, of which Alpha is a part. I was familiar with Alpha, having been a table leader back in the 90's, so among my responsibilities, I agreed to oversee Alpha on Pastor Heather's behalf with those giving leadership at the time. Then, after Tamara and I deciding to serve as table facilitators, the leaders at that time moved into a new place of serving, leaving a leadership gap in Alpha. 
We loved the new Alpha materials … They were fresh, well-produced, culturally relevant, impactful, and the content was true to the heart of the Bible. We also already believed in the philosophy of Alpha because it's relational, works in multiple settings, and can be a tool both for outreach as well as an engine for spiritual growth. It also touches on all four of our Life Commitments as a church – connecting, growing, serving, and sharing.
Tamara and I were both excited about this possibility of serving together – which is so hard to find. So, listening to God's voice, we said yes! We were excited and nervous, not sure exactly what we were doing, or understanding the scope of this leadership role. However, Alpha needed and deserved fresh energy and we sensed that we had the skills, experience, network, and position with FAC leadership to give it go -– so we dove in! The experience has exceeded our expectations. God is Good!  
How does Alpha deepen your own walk with God – or how does your relationship with Jesus fuel your passion for Alpha?   
Serving others has always been a spiritual pathway and helps me to stay mindful of God's armour in the battle of life. Even though Tamara and I are both already very busy people, being involved with Alpha at FAC helps create balance, perspective, and purpose for us in the midst of our other responsibilities. Alpha is relational; it involves sharing meals together. Guests have permission to disagree and share what they think – we laugh, we love, we listen, we pray, and we rely on the Holy Spirit … It's the Church in action!
How Has Alpha Impacted Your Life?
Here's what some guests had to say after participating this past fall …
"I was given a Bible last week at Alpha. Even though I grew up in the church, I took it home and began to read it for the first time. It's great. It feels now for the first time in my life that I'm really praying. He's helping me and I'm feeling peace." – Gil
"I sense it's true when we hear that being filled with the Holy Spirit means to be filled with His love in a fresh way. A torrent of love expands our hearts and we express our enthusiasm. Our group is very close and I will not be surprised if it turns into a small group once Alpha ends." – Peter
 "Alpha has helped bring to me a lot of self-realizations in a very positive way." – Ricki
 "The last time I felt like today was in 1972. I was in Durban. Billy Graham taught there and I accepted Christ." – Peter
"My relationship with my son has been healed … Thank God." – Steve
 "It seems like God is using a megaphone in my life after being silent for so long. I was wishing for a little answer to prayer when I looked at my bank account and lo and behold my ex posted his first ever alimony payment.  I had mentioned it in prayer, but for years no response until this! Wow!" – Tamara
 "I genuinely feel like I can be myself without being judged. Every week I feel God's abundance of love without exception. The videos are mind-blowing; so thought-provoking and to hear the individual stories in the videos are so inspiring to me and fill me with such hope. God bless" – Shauna
---
Alpha will be offered again Thursday nights in September 2019 here at FAC. Is there someone you know who would appreciate exploring questions about life, faith, and God over dinner and discussion? Invite them to join you! Learn more.