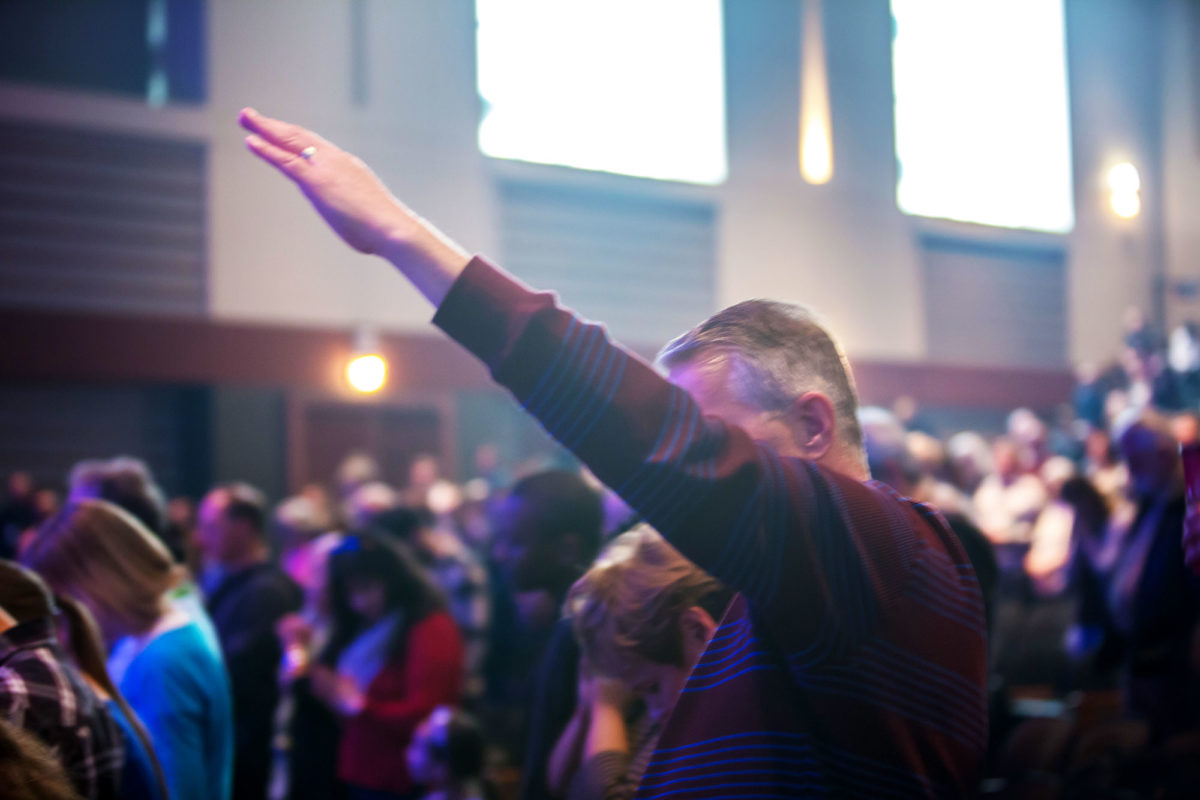 What does it take to be a healthy church? Church health has to be measured by something; there needs to be a standard for health – and that standard must be the Bible! First and foremost we must understand our mission: "Building Lives that Honor God". The Apostle Paul articulated this with passion when he wrote, "Now to the King eternal, immortal, invisible, the only God, be honour and glory for ever and ever. Amen." (1 Timothy 1:17)
The scriptures lay out for us core priorities or purposes that the church must always be committed to if Jesus is to be honoured and His church is to be built His way. A healthy church has a great commitment to the great commandment and the great commission!
The Bible clearly sets out God's priorities for the Church and His people. We see what a life and church that honours God looks like! As you read these two rich passages, I trust your heart is stirred by what we're called to both individually and as a church.
"Teacher, which is the greatest commandment in the Law?" Jesus replied: "'Love the Lord your God with all your heart and with all your soul and with all your mind.' This is the first and greatest commandment.  And the second is like it: 'Love your neighbour as yourself.' All the Law and the Prophets hang on these two commandments." (Matthew 22:36-40)
Then Jesus came to them and said, "All authority in heaven and on earth has been given to Me. Therefore go and make disciples of all nations, baptizing them in the name of the Father and of the Son and of the Holy Spirit, and teaching them to obey everything I have commanded you. And surely I am with you always, to the very end of the age. (Matthew 28:18-20)
The Bible affirms these priorities numerous times, including Acts 2:42-47, where we see the church living them out:
They devoted themselves to the apostles' teaching and to fellowship, to the breaking of bread and to prayer. Everyone was filled with awe at the many wonders and signs performed by the apostles. All the believers were together and had everything in common. They sold property and possessions to give to anyone who had need. Every day they continued to meet together in the temple courts. They broke bread in their homes and ate together with glad and sincere hearts, praising God and enjoying the favour of all the people. And the Lord added to their number daily those who were being saved.
Recently we wrapped up a "Famous Last Words" series on Jesus' final conversation with His disciples, recorded in John 13-17. Jesus had a lot to show and tell to the disciples about what it means to live a "Life that Honours God." In order for us to be healthy individual Christ-followers and a healthy church we need to understand these priorities laid out in Scripture.
We identify them as our Life Commitments:
Connect – Connecting with God and other followers of Jesus
Grow – Getting to know who Jesus is so we can become like Him
Serve – Serving God by serving others
Share – Sharing Jesus and His love where God places us
Honour – Creating spaces and opportunities for people to experience the living God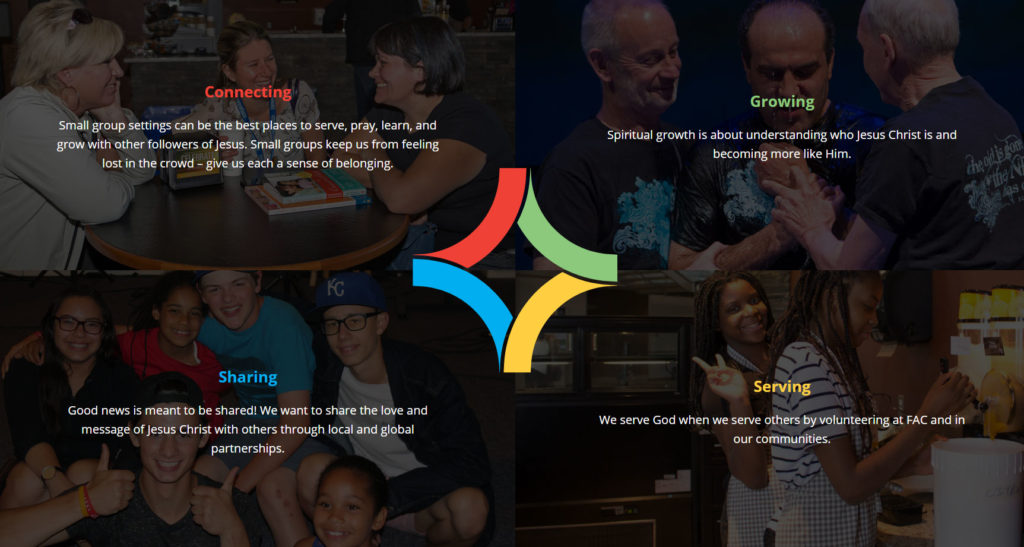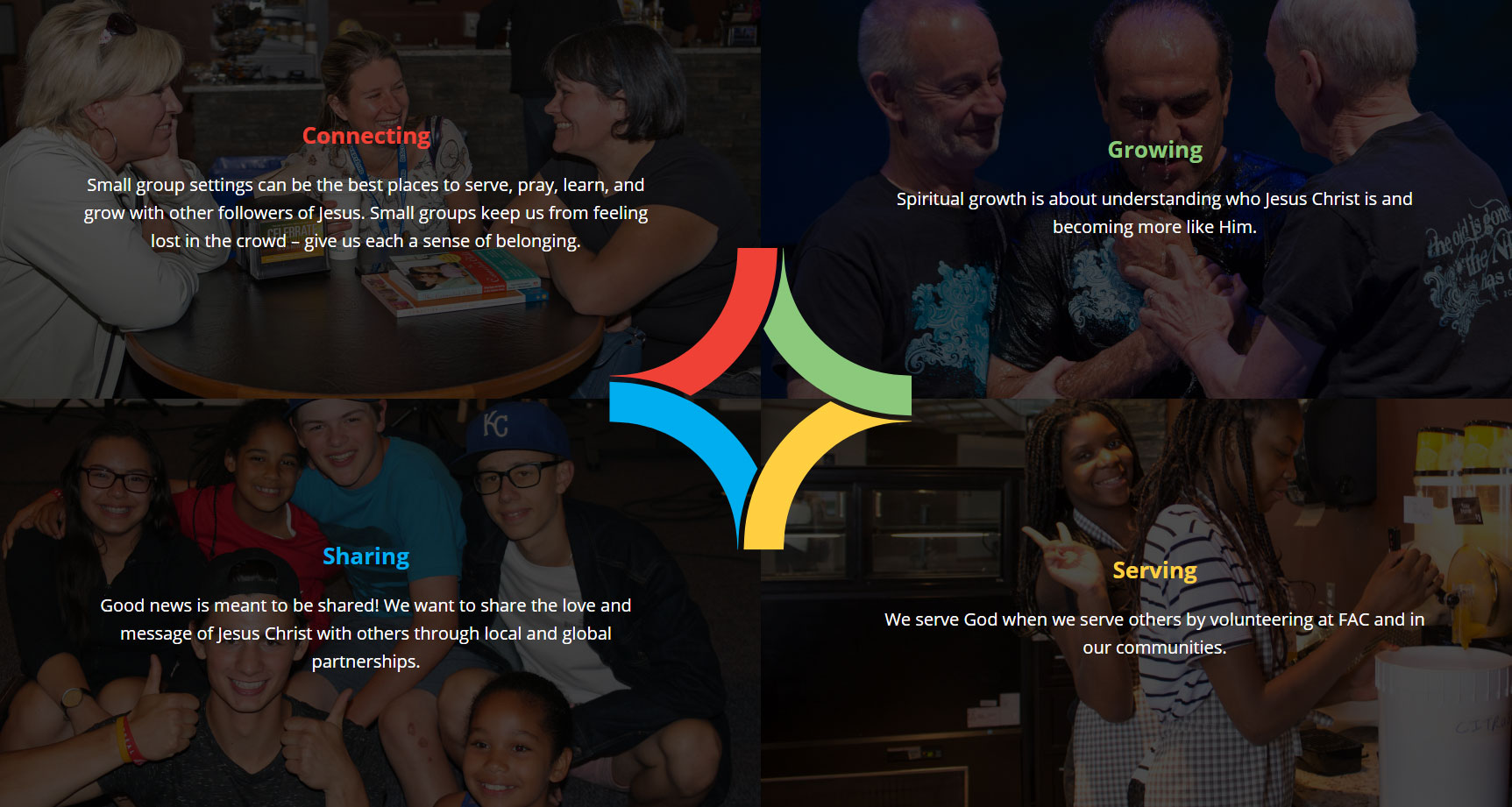 Honour is actually built into the language of our mission and we have teams of dedicated and passionate people who are committed to "Creating spaces and opportunities for people to experience the living God".
Identifying these Biblical priorities for individuals and the church is really only the first step on the journey to health. Once we understand the importance of these purposes we must create strategies to develop and live them out. This is why we make these life commitments central to who we are and how we function. They form the backbone of our discipleship strategy here at FAC.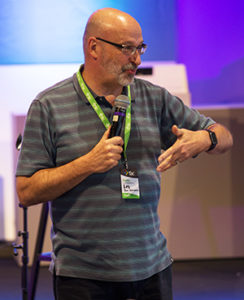 We believe the pursuit of these critical priorities will result in us having Lives that Honour God – and that without them being developed in our lives, health and the advancement of our mission will be elusive.
For those who are young or new to faith there's a natural progression of getting connected, beginning to grow, and discovering Jesus' call to both serve and share in the context of a worshiping community. Once that foundation is laid there will always be new discoveries to be made and pursued as we follow Christ over a lifetime. There's always another step we can take in one or more of these vital life commitments. The different ministry areas at FAC are all committed to helping us in our pursuit of developing a Life that Honours God together.
We always have a number of Life Commitment leaders available after each weekend service for NEXT – an opportunity for questions and conversation over a cup of coffee about what might be a great next step for you. Just look for the NEXT signs as you leave the weekend service if you're at FAC Deerfoot or  FAC Southwest.
I'm so excited about what God is doing here at FAC!
Together, let's continue to build a vital relationship with Jesus and honour Him with everything we do!
Written by Pastor Les