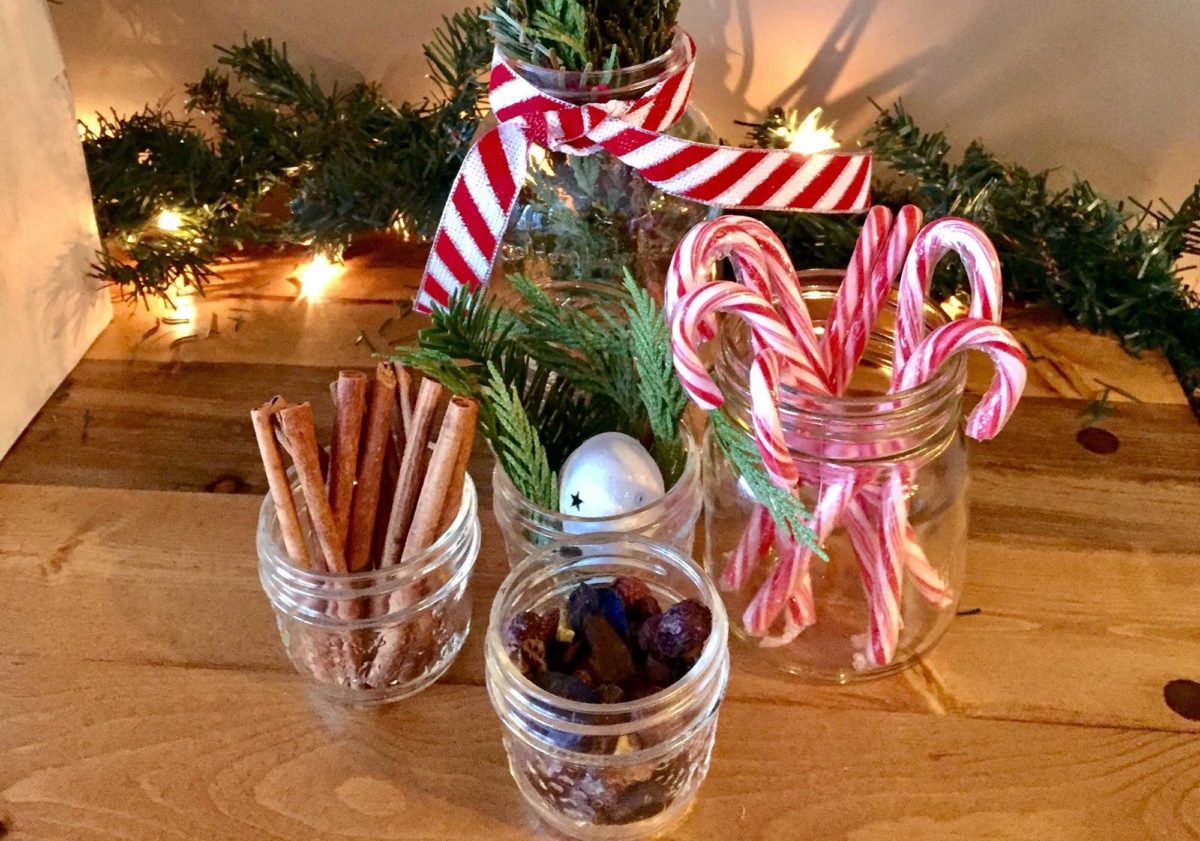 Mason jars … who doesn't love them? I'm sure everyone has at least five or six mismatched ones in their home somewhere. One from the jam your mom gave you, another that was filled with cookie mix from the neighbour, and likely several from store-bought pasta sauce you bought, washed, and just couldn't throw out. Here are just a few ways to use those jars and a few other items you may have at home to create a warm, inviting environment this season.
Easy Ways to Decorate with Mason Jars
Have company coming and don't have quite enough glasses for everyone? Mason jars! Not only are they very inexpensive but they're very trendy right now. And if you think they all need to match and be the same size, you're very wrong. The more different they are the better! Forget plastic cups from the dollar store. Go through your cupboards and see what you can find.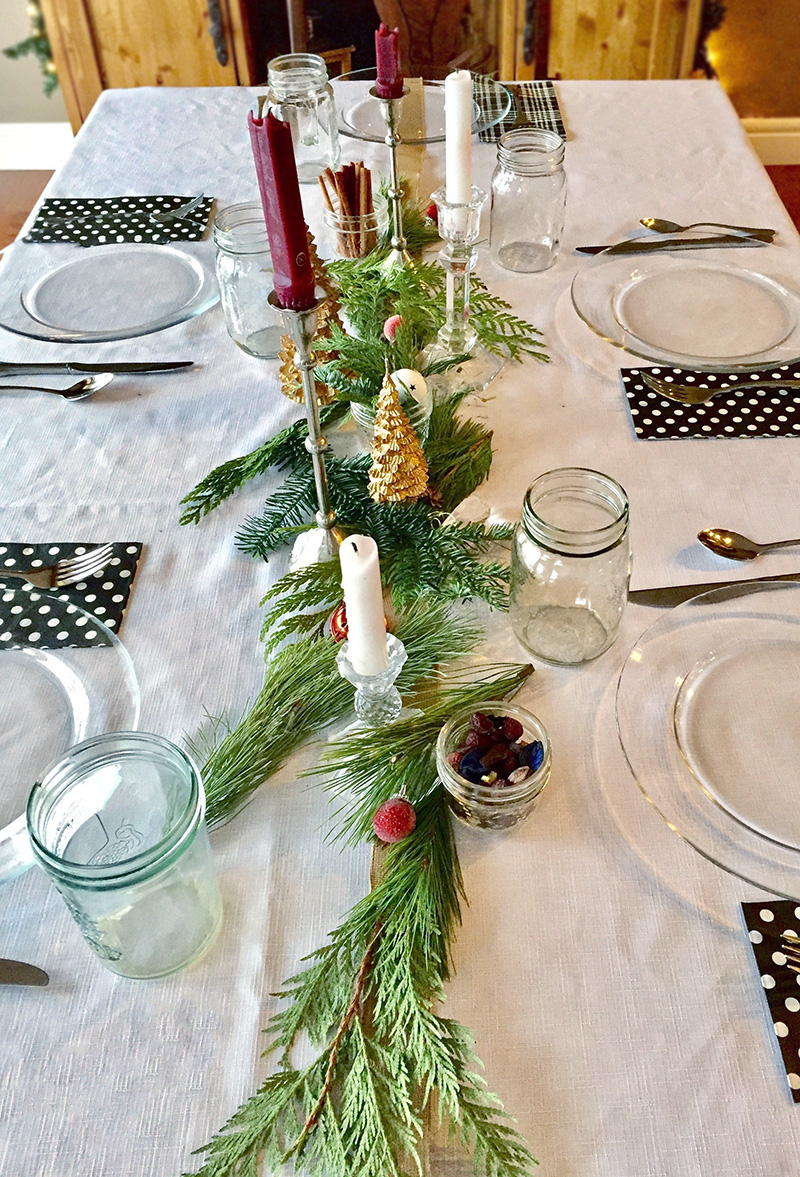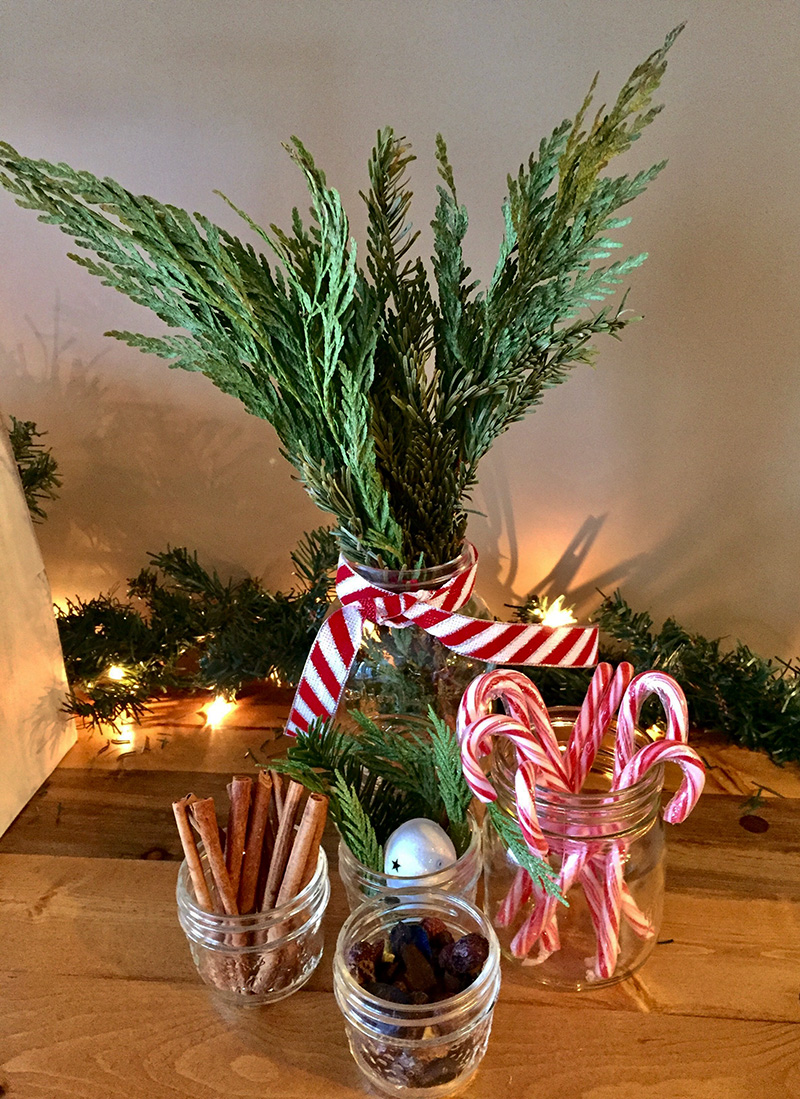 Have an empty fire place mantle, book shelf, or coffee table? Grab a few mason jars, preferably different sizes, add some ribbon or jute to the top, and fill with things like fresh greens, cinnamon sticks, candy canes, or even potpourri. Group them together, and voila! If you really want to be frugal (like me) keep an eye out when you pass by a tree lot during Christmas or your local hardware store. When they trim the base of Christmas trees as people buy them they often just throw them in a recycle bin. If you ask nicely they may just give you the beautiful boughs for free.
Your turn to host Christmas dinner and feeling like you have to go out and buy a fancy centrepiece for your dining room table? Wrong! Start with a simple tablecloth (if it's been in the bottom of the linen closet for over a year, maybe iron it). The key to nice table décor is in the layers. Add some jute, ribbon, burlap, or whatever you can find around your house and use it as a table runner to add color and texture. Next add more of those greens you picked up from the tree lot or if you're lucky, from your own back yard. Stretch them out down the center of the table. Next comes – you guessed it – mason jars! All different sizes, of course. Add some cranberries to some with a battery-operated candle on top, cinnamon sticks in another, tiny ornaments look very sweet as well. Speaking of sweet, you can fill the jars with your favorite candies. They make excellent décor and I am sure they won't go to waste. If you have a few tall candle holders, then add these down the center of the table as well. By now your table should be looking festive and inviting. If you'd like to add a little "bling" then a few more ornaments or trinkets will do just that.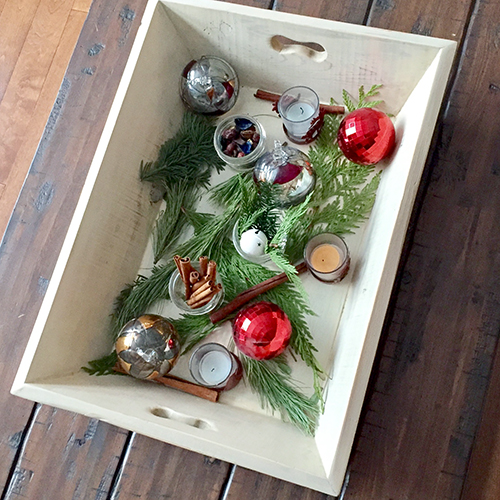 The possibilities for mason jars are endless. I hope this gives you a few ideas on how to add a bit of warmth and style to your home – for any season, really. If you have children, get them to help … It can be like a treasure hunt to see what you have hiding in the back of your cabinets!
– Written by Andrea Zacharias
"… Always be eager to practice hospitality."
(Romans 12:13)