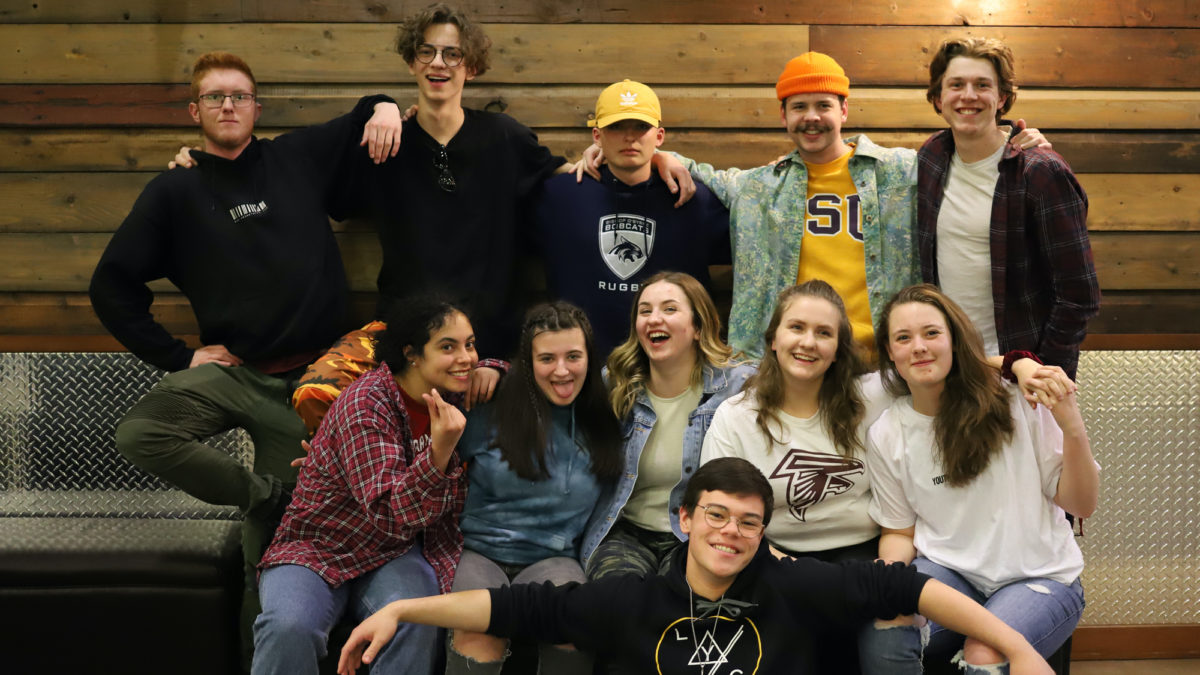 A few weeks ago, during the first days of the COVID-19 pandemic, Pastor Jon Caldwell sent me a video of a man who pastors at a church in South Carolina, where he encouraged his following of people on social media to be praying for the elderly. Pastor Jon suggested I share the video on our @fac.students Instagram account. I did that immediately as I had been reminded of the importance of praying for our elderly brothers and sisters during this time.
Pastor Jon mentioned how he and one of our small group coaches, Rachel (who is a full-time nurse!), were talking about how cool it would be for the elderly to know that we're actually praying for them and that we're thinking of them. This is when the idea of making an encouragement video for the elderly that would be from students was born.
Rachel has such a heart for caring for others and making sure they feel seen and loved, and as a nurse during this time, she felt that desire more than ever for the elderly people that she cares for. Pastor Jon had even mentioned that Rachel would show the video to her patients, so I was all in for gathering videos from students and making something that could inspire and touch others' hearts. When I reached out to Rachel and told her that I was going to make sure that video was made so she could bless her patients, she was ecstatic.
Students Being the Church
I absolutely love the reality that we're very practically learning how to be the Church, rather than just go to church. Although all the new routines and new realities of COVID-19 have been rather stressful, I'm so glad that we're able to lead our students as God leads us to be the Church in new ways. I can't help but think that God is really beginning a revival within our city, church, youth group, and our own students. I've never seen so many teenagers so hungry after God, wanting to bless and serve others as a priority in their lives. Truthfully, it's brought me to tears many times being able to witness our youth encountering God and wanting their friends to encounter God, too. I do dearly miss gathering with them on Wednesday nights, but I know that God hasn't stopped and will never stop working in their lives.
Many of our students during this time are just eager to minister and serve others, and this video was just one of those ways that we could empower them and give them the opportunity to bless the community. When I reached out to students to see if they wanted to be a part of this, they didn't hesitate to say "Yes!" In the video, we have students from Grade 7 all the way to Grade 12, and it's so cool to see how God is working through all the grades within our youth group.
We've shared the video in a variety of ways, including using clips in our online weekend services and posting it on social media. You can check it out here – and please do share it with anyone you know – particularly our seniors – who could use a little bit of encouragement during this time of isolation!
One of the other ways that we've been empowering our students is through something called "Daily Bible Conversations," which is on our Instagram (@fac.students) live at 1:00 pm every day. It's essentially a 20-minute devotional time where we speak on a specific piece of scripture, and then talk about what God has been teaching us through that. Recently, I've been able to have students lead them! It's been an absolute treat to watch them grow in their spiritual walk as they teach their peers about what God has been doing in their lives.
It's so encouraging to know that our students are learning practically how to be the Church, and this video was just one of the small ways that we could help enhance the Kingdom of God here on Earth. Our students are hungry for revival and want to be able to bless others any chance they get, so what you see in the video is just a snippet of the anointing God has on their lives. If you're reading this and one (or more!) of your children is a part of our youth group, I just want to say thank you. Thank you for the chance that we get to bless and encourage them, because that's something they do for us daily.
"The Lord himself goes before you and will be with you; he will never leave nor forsake you. Do not be afraid; do not be discouraged." (Deuteronomy 31:8)
Cass Neild is a Student Ministries Worship Apprentice at First Alliance Church in Calgary. Find out more and get connected online with Student Ministries!