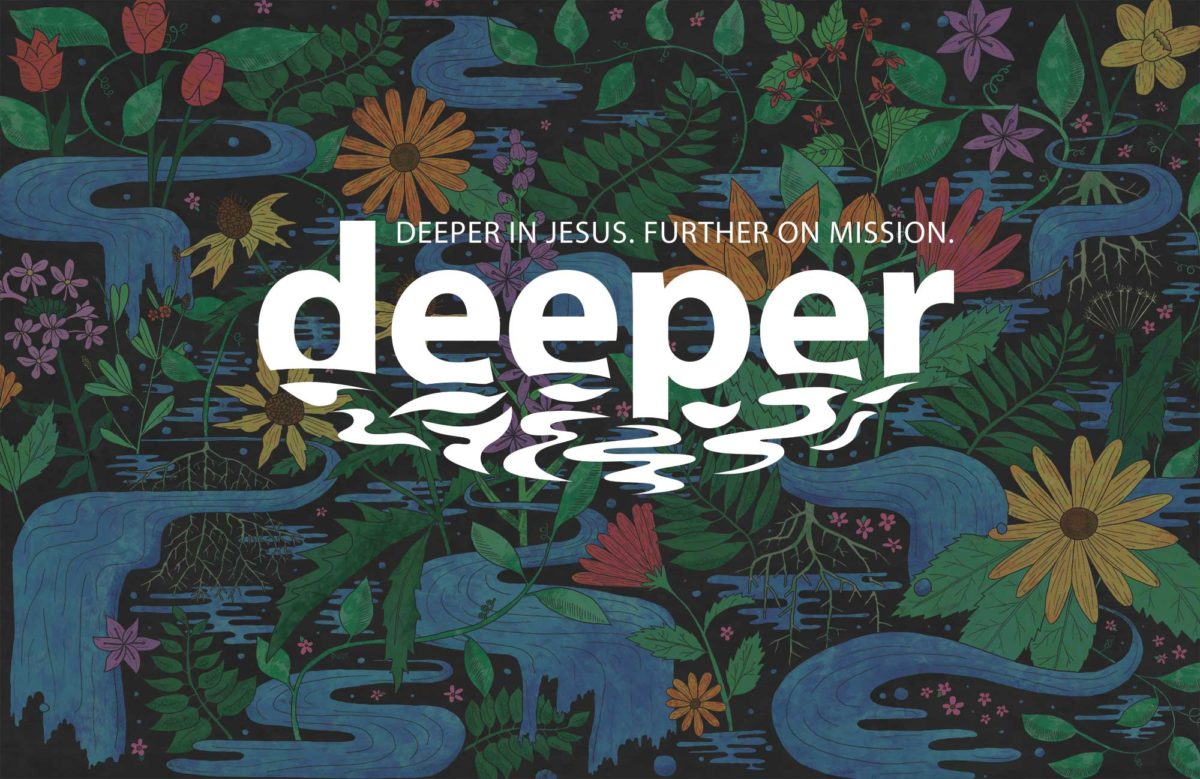 Two years ago, we welcomed just over 1,000 church leaders, international workers, and lay delegates from The Christian and Missionary Alliance in Canada to our campus for General Assembly 2016. We have the privilege of hosting this gathering once again, June 5-9, 2018 right here at First Alliance Church.
"Hosting means that we get to welcome representatives of the entire Canadian C&MA family here to FAC. It's like participating in a gigantic family reunion, celebrating the great things God has been doing across the nation and internationally," comments James Paton, Lead Pastor.
We asked Rev. David Hearn, President of The Christian and Missionary Alliance in Canada, to answer a few questions about General Assembly 2018:
What's the purpose of General Assembly? Tell us about the theme "Deeper".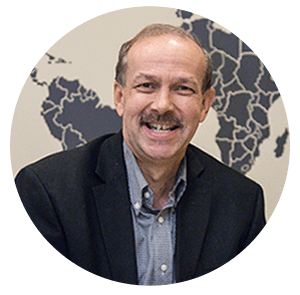 The purpose of General Assembly is to bring the whole Alliance family together in one space to hear from God, be inspired, and go deeper together. The theme, "Deeper in Jesus, Further on Mission" draws from Ezekiel 47:9 where God paints a picture for Ezekiel of rivers of water bringing life to the Dead Sea – it says, "Where the river flows, life will abound". For us to flourish as believers we need to go deeper into the rivers of living water that is Jesus, so that life may abound! This year's General Assembly theme serves as a fresh reminder of our purpose to be Christ-Centered, Spirit-Empowered, Mission-Focused people.
How would you describe General Assembly to someone who has never experienced it before?
I would say General Assembly is a five-day gathering that is more than an event … it's an experience. It is a national gathering held every two years by The Christian and Missionary Alliance (C&MA) in Canada. We have an amazing team including pastors, theologians and worship leaders navigating us through five fully scheduled days of seminars, business sessions, prayer and worship.
This year's seminars are cutting edge and dig deep to cover a wide array of topics ranging from aging and overcoming shame, to engaging foreigners and creation care. It's a time when our whole community comes together to fellowship and spend time soaking in the presence of God. It is a time to re-envision our "Deeper-Life" calling. General Assembly 2018 will be a powerful experience of God at work.
Do you have a favorite memory from when FAC hosted General Assembly back in 2016? 
On the opening night, God showed up in power. I remember seeing the front of the church and the aisles filled with people seeking more of God's presence and power. I was at the front praying for people when a young pastoral leader approached me and asked if he could pray for me. I was humbled by his act of grace and love. I knelt before him and he laid hands on me. He prayed down heaven into my soul. It was a powerful moment of a personal fresh encounter with Jesus. Humility and hunger are the key ingredients to fresh anointing of the Holy Spirit.  Yesterday's anointing was good for yesterday, but today we need fresh empowerment. Bring it on!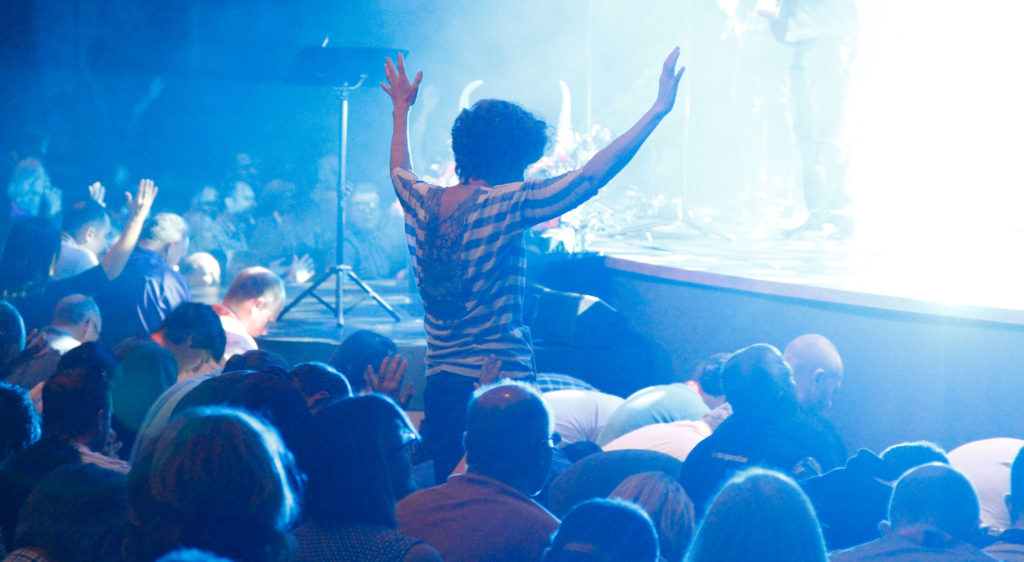 What are you most looking forward to about General Assembly 2018?
My heart is for General Assembly to be a life-changing event for all of us. I'm so excited about our 2018 theme, "Deeper in Jesus; Further on Mission." I want Assembly to be an encounter with Jesus; an experience that future generations will be talking about – the moment that God showed up and His people stopped everything to listen, hear and respond wholeheartedly to the Father's heart. Our worship and prayer sessions along with the discernment process and seminars like "Drawing Near to God" and "A Call to Deep Intercession" are optimal times for these types of encounters to occur at General Assembly 2018.
Do you have anything you'd like to say to FAC leading up to General Assembly?
Quite simply I'd like to say thank you. The preparation and work being done by the FAC community to host this event has been outstanding. You're not only letting us into your space with the warmest of welcomes, but many of you are also volunteering your skills in varying fields of expertise. You'll be helping out at registration tables, with photography, assisting with meals, providing information services, and just plain being the types of servants Jesus calls us all to be in love and support of each other and as one family. We owe a great deal to the FAC community for helping to make this event a great success. We look forward to sharing your wonderful facilities again this year and thank you once again in advance for all your hard work!
Volunteer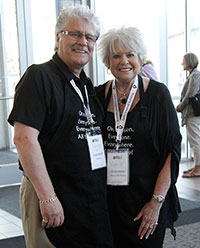 "Hosting is a great way for us to serve our wider church family. God has blessed us with great facilities here at FAC – welcoming General Assembly to our campus is one way of saying thank you and giving back," comments Pastor James.
As you can probably imagine, it takes a lot of helping hands to make this five-day national gathering happen! Experience the excitement of General Assembly from the vantage point of serving:
| | | |
| --- | --- | --- |
| Area | What's Needed | How Many People |
| Food Services | Help prepare, serve, and clean up coffee breaks & lunches for delegates | *FILLED* |
| Runners/Stage Manager | Help make daily programming run smoothly behind the scenes as directed | 20 |
| Facilities | Room set-up (June 4), take-down (June 9) | *FILLED* |
| Guest Experience | Entrance greeters, ushers, helping guests with way-finding on campus | *FILLED* |
| Technical Arts | Camera operators, camera switching backstage | 6 |
Evening Services
Everyone is welcome to attend the evening services in the main auditorium here at FAC during General Assembly; you don't need to be registered to attend. Join us for worship and inspiring messages featuring General Assembly 2018 speakers:
June 5 – 7:30 pm
Deeper in Jesus, Further on Mission with President Dave Hearn
June 6 – 7:30 pm
Deeper in Jesus with Ron Walborn
June 7- 7:30 pm
Deeper in Jesus with Dr. Rob Reimer
June 8 – 7:30 pm
Further on Mission with Vijay Krishnan
For a full event schedule, list of speaker biographies, and more information about General Assembly 2018, visit allianceassembly.com.
(Photography by Daron Young.)