Each year, FAC International weekend is a time to highlight what God is doing around the world through First Alliance Church. It's a time to celebrate and raise awareness about our global partnerships, ministries, and Alliance International Workers. FAC International invites us to participate in God's mission to reach the nations through giving to International Workers and projects, praying for unreached people groups, and going wherever God calls us.
Even in a time when discretionary travel is discouraged and, for many, just not possible, bringing the hope of Jesus to the world is still at the core of who we are as a church. We're called to serve people – wherever God places us. What does this look like in 2021?
---
Virtual Giving Wall 2021
Financially support global ministries through The Alliance Canada that offer dignity and hope to people who suffer the impacts of a broken world. Stop by the Giving Wall in person at FAC Deerfoot or FAC Southwest October 16/17, or check out the Virtual Giving Wall below and donate online!
Virtual Giving Wall Instructions
When you tap a GIVE NOW button, it will take you to the online donation form. 
Under Fund, please select FAC International Project from the drop-down menu. 
Then you'll see a Memo line appear underneath – select the specific project you want to support. (You can also select "+ Another Fund" to give to multiple FAC International projects all in one transaction.) Here's a screenshot of what you'll see: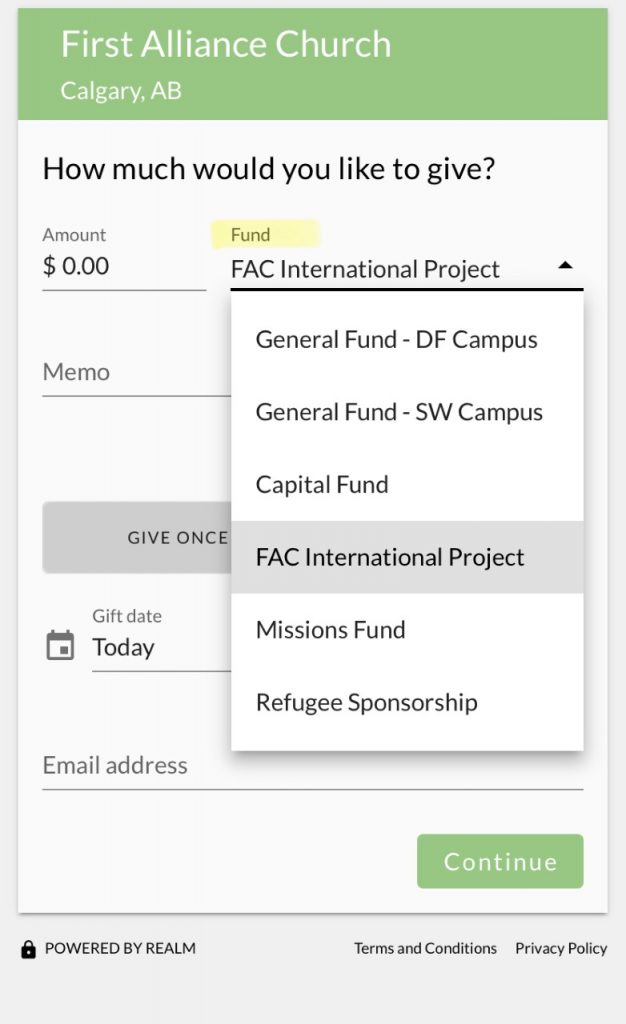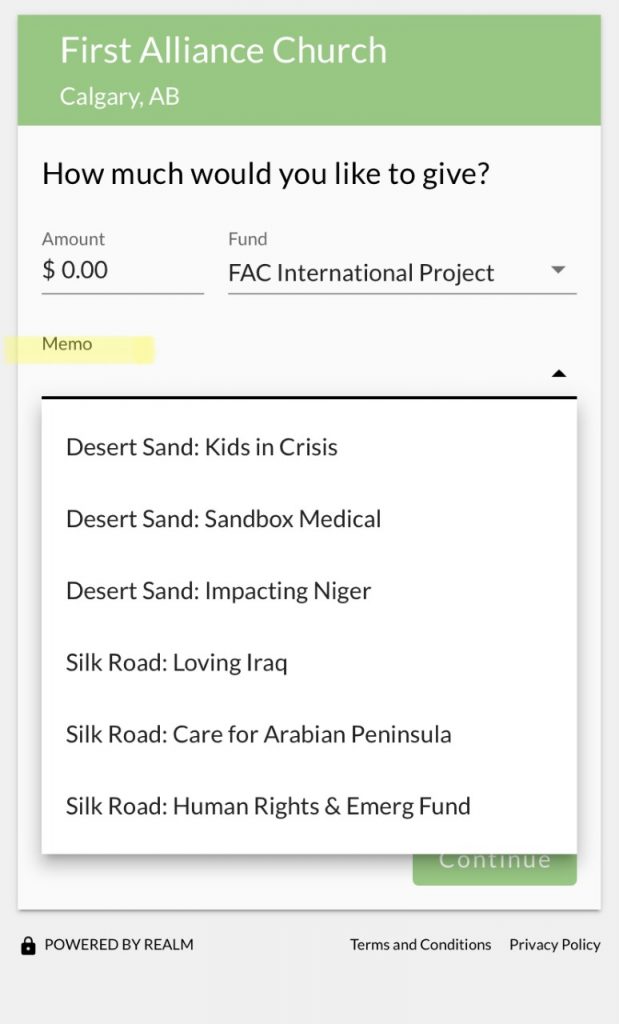 Projects by Region
Caribbean Sun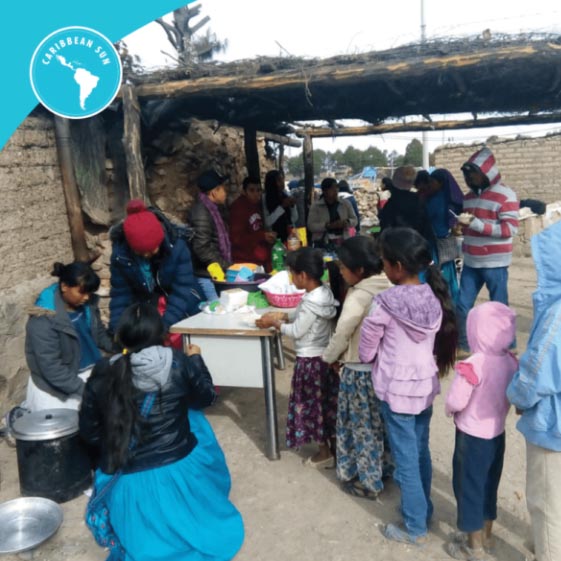 Brave Heart Ministry – Huichol ($35) Enable community development through helping with basic needs of those living in poverty. Provide a backpack filled with school supplies for one of thirty students in need as well as access to teachers for their online learning in this remote village.
GIVE NOW
Silk Road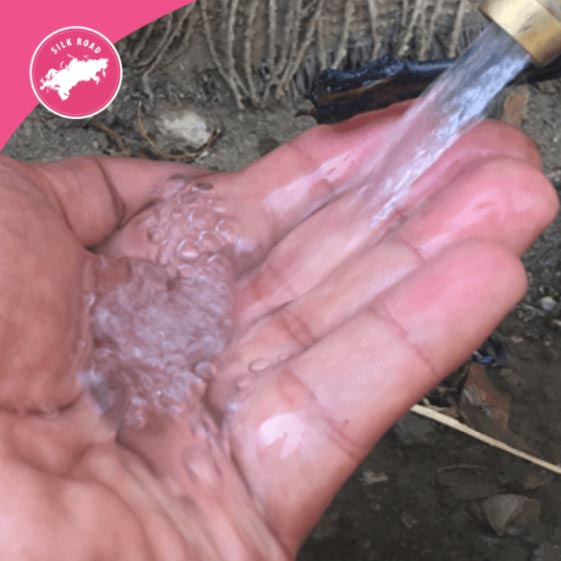 Care for the Arabian Peninsula ($75)
Help provide access to clean water to prevent diseases, inclusive learning opportunities for at-risk children, and food basket distribution to help loss of life due to malnutrition.
GIVE NOW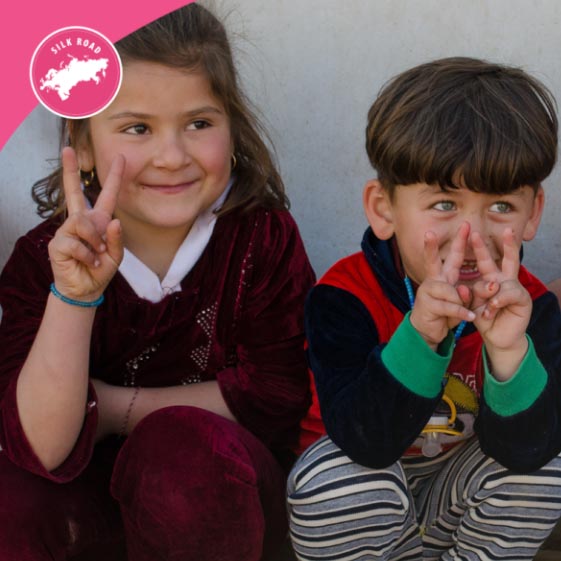 Human Rights & Emergency Fund ($100)
A decision to follow Jesus in the Middle East and North Africa often has harsh and even fatal consequences. Help provide financial support to persecuted Christians in crisis, as well as assistance with relocation, emergency medical care, trauma counselling, and medicine.
GIVE NOW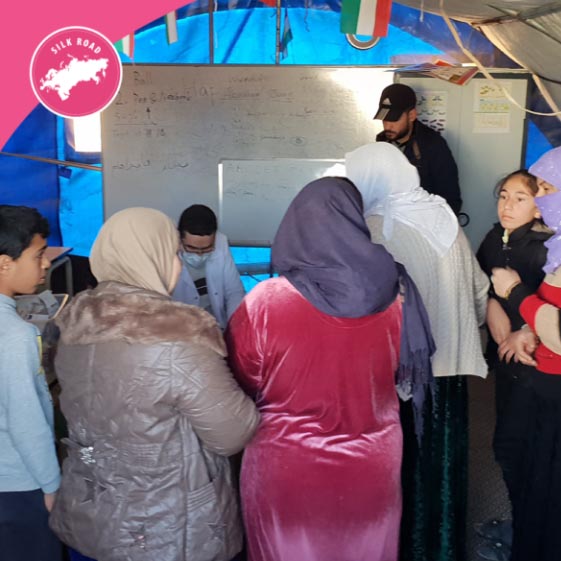 Loving Iraq ($85)
Support the development of work and ministry projects for unemployed internally displaced persons living inside and outside the U.N. camps who are in need of food, water, health care, sanitation, and livelihood.
GIVE NOW
Asian Spice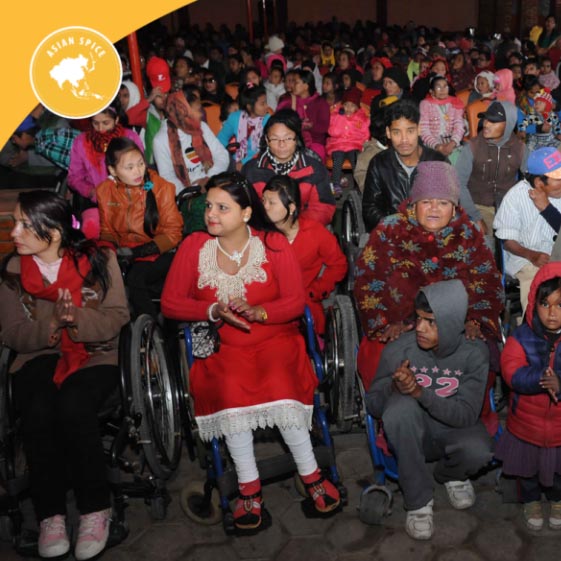 Beautiful Gate Ministry ($50)
Your donation will go to Beautiful Gate Church to help meet the needs of villagers suffering from extreme poverty and disabilities who are required to travel great distances for medical treatment, food, lodging, and pastoral care.
GIVE NOW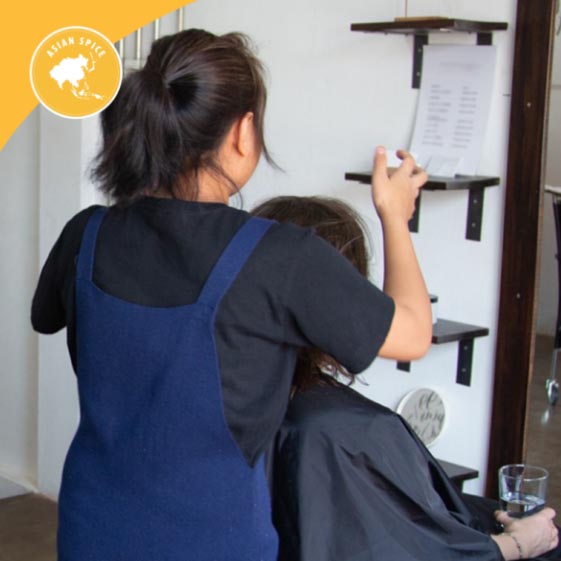 For Freedom International (name your price)
Help to fight human trafficking in Thailand by impacting at-risk students, offering vocational school trainings bringing traffickers to justice, providing foster care programs for pregnant teens and vulnerable children, and developing a nation-wide online evangelism strategy that leads to gospel-centred conversations.
GIVE NOW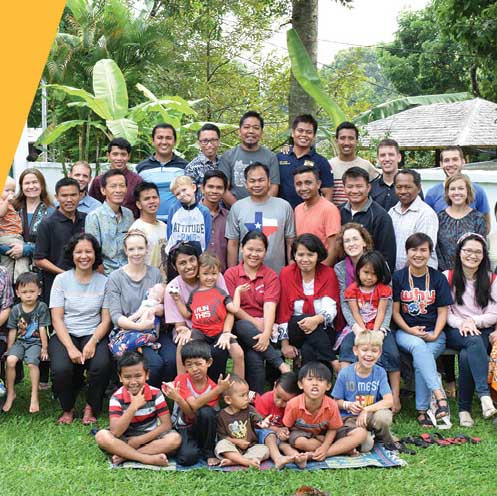 Love One Another ($100)
In the context of religious tensions and poverty, your donation will help Love One Another Foundation's staff to provide clean water in impoverished communities, sponsor local workers to attend training and Bible school, and provide uniforms, snacks, books, and staff salaries for preschool.
GIVE NOW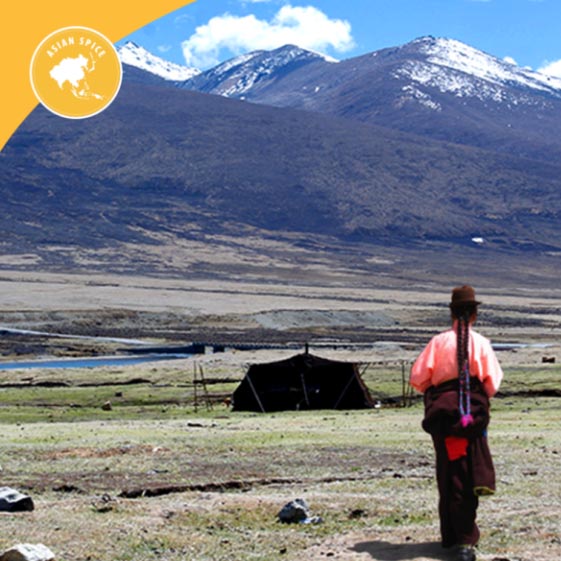 Plateau Planting ($50)
Plateau Planting Café was destroyed in 2014 due to a fire that wiped out a third of the district. The café has been rebuilt. Your donation will enable this missional business to grow and reach people in creative ways, assist in building community, and enable the employees to receive training and employable skills.
GIVE NOW
Desert Sand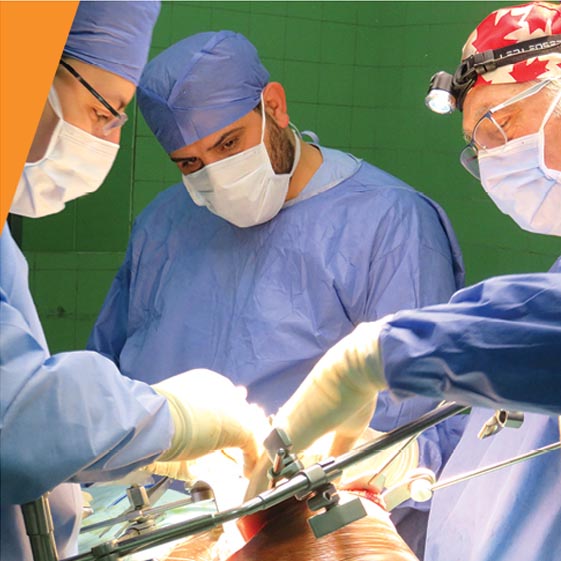 Sandbox Medical ($100)
Support the training hospital in this region by helping to provide updated medical equipment, and furnishings for residency, and enable patients to be treated by a doctor at the clinic or receive minor procedures in the operating room.
GIVE NOW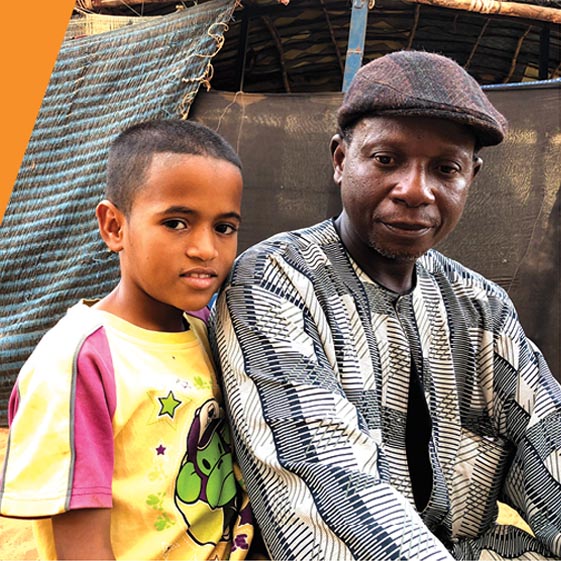 Impacting Niger ($50)
Help provide locals with the access to the Word of God and discipleship through Bible camps; help improve agriculture programs and techniques; provide tarps for straw huts to keep people dry during torrential rains, subsidized tuition, and educational supplies.
GIVE NOW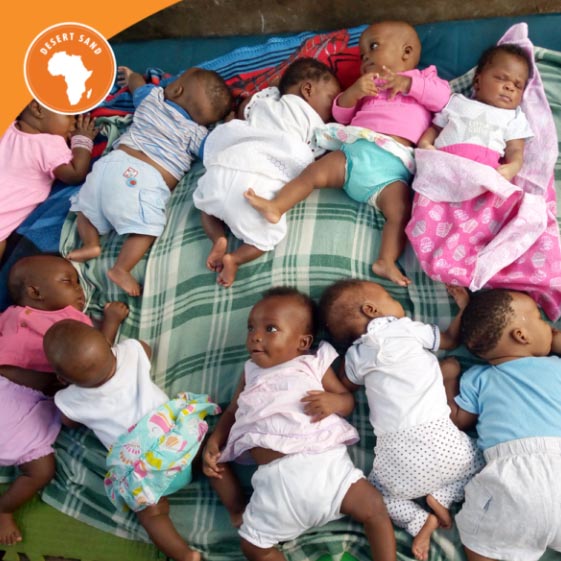 Kids in Crisis ($75)
Your donation will help provide formula, emergency medication, and hospital care to abandoned and orphaned babies in Guinea, school kits for children in the Kids in Crisis program, and nutritious food for orphaned children.
GIVE NOW
Global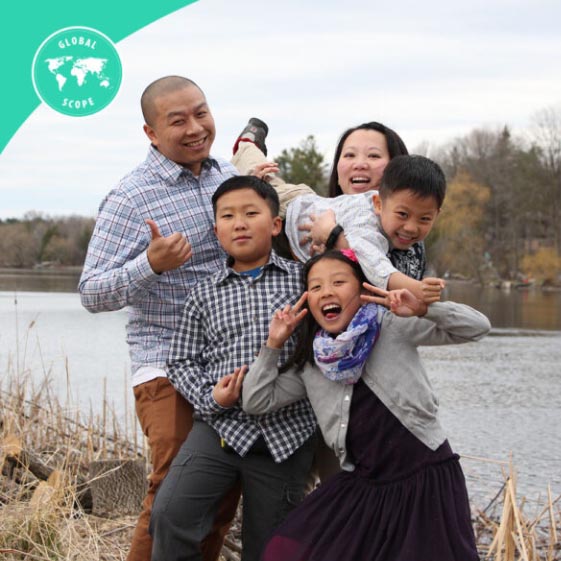 Global Advance Fund ($50)
Your donation will provide the means for International Workers to reside in the country where they are administering these compassion ministries by helping to cover their cost of living and administrative expenses.
GIVE NOW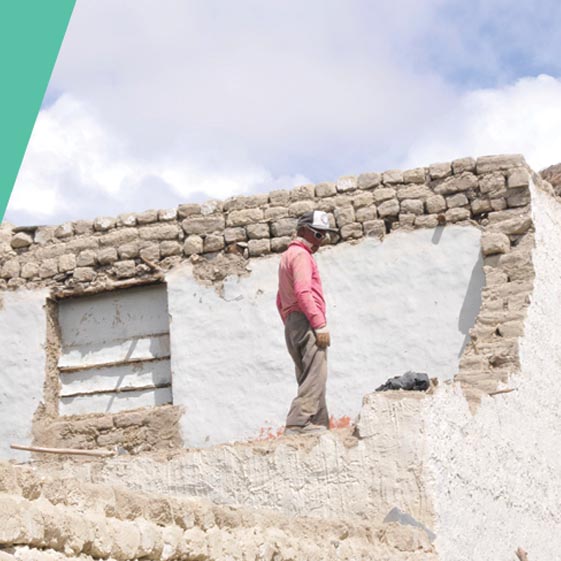 Emergency Response Fund ($50)
Your donation will enable The Alliance Canada to respond with emergency aid to people who have been affected by disasters such as earthquakes, droughts, floods and war, both globally and domestically.
GIVE NOW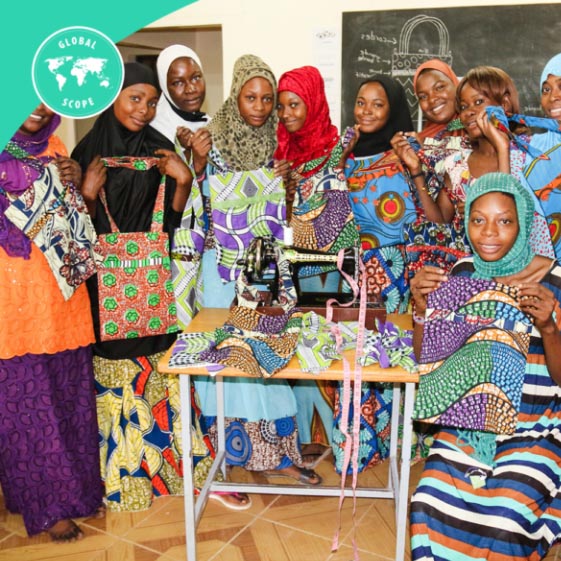 Alliance Compassion Fund (any amount)
Your donation will support Justice and Compassion ministries in Canada and around the world that need immediate and one-time funding not already covered under other projects.
GIVE NOW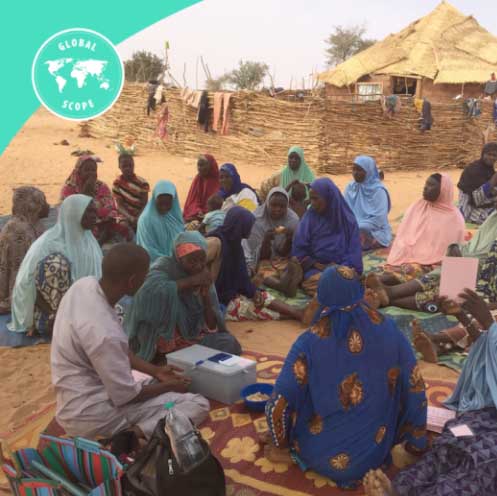 Village Microfinance Program
Your donation will support the costs of a start-up kit and implementation training which equips those in extreme poverty with knowledge and skills to work as a community to increase their earning ability and provide for their daily needs and children's education and save for emergencies.
GIVE NOW
Sea to Sea (Canada)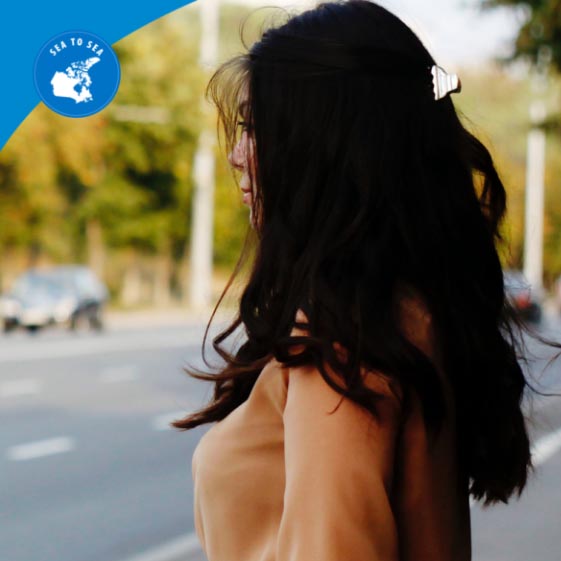 Defend Dignity (any amount)
Your financial giving will help exploited individuals in Canada to leave the sex industry, produce webinars on the harms of pornography, educate parliamentarians, and generate campaigns to target companies that are complicit in pornography.
GIVE NOW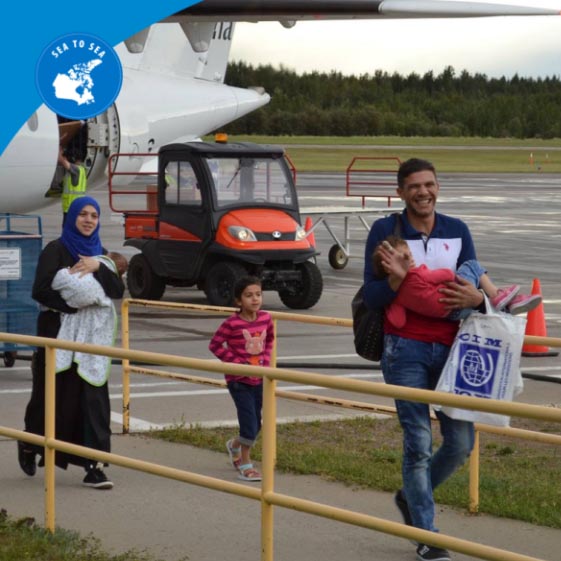 FAC Refugee Sponsorship Fund (any amount)
Your donation will help support the Refugee Ministry at FAC as we partner with co-sponsors, local churches, and community groups to bring refugees to Canada. These funds will support and care for newly arrived refugees in their settlement process, and provide furniture and other household goods.
GIVE NOW
---
"Midnight Traveler" Refugee Documentary
& Interview with Former Refugee
Friday October 15, 6:30 pm
No cost; donations will be accepted in support of FAC's Refugee Ministry.
*Please note: subject matter not suitable for children.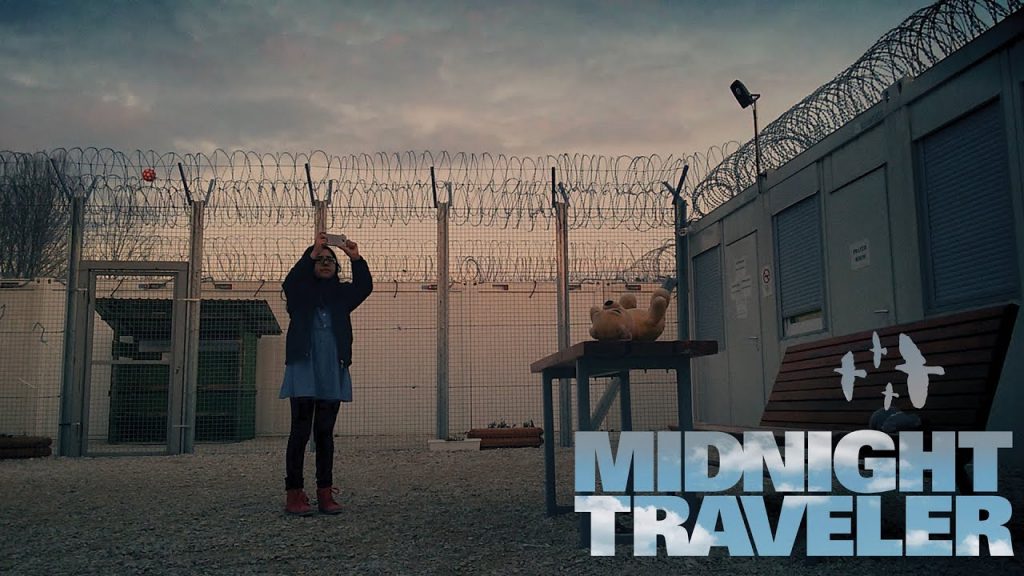 Join online screening option of Midnight Traveler (documentary only) here.
---
FAC International Weekend Services
October 16/17, 2021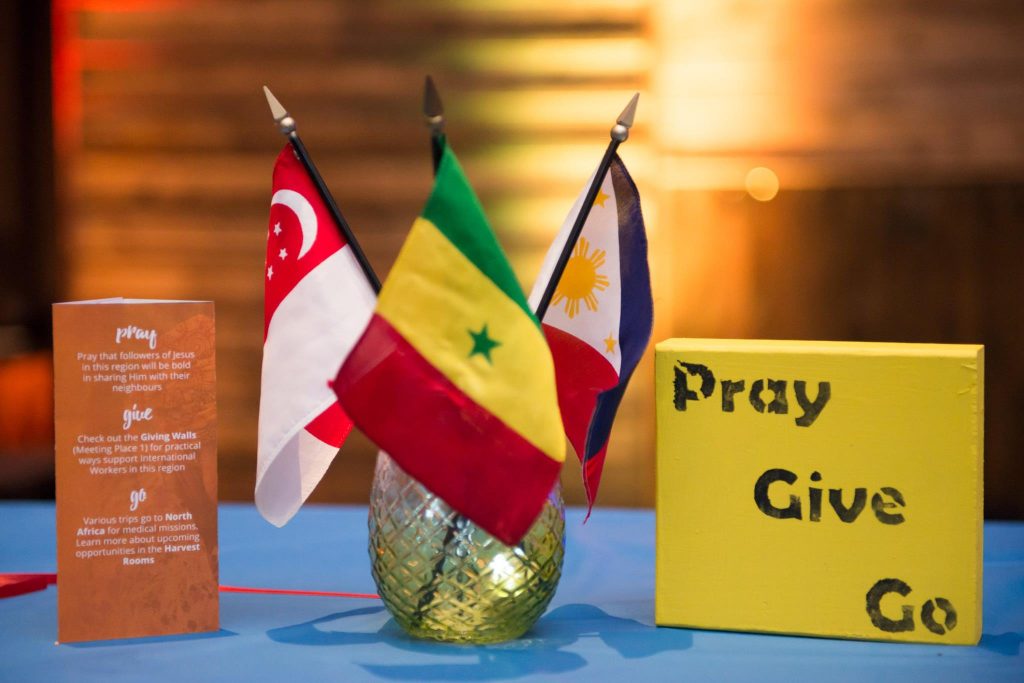 Featuring guest speakers Matt & Connie (Alliance International Workers) at FAC Southwest, and Jerin Thomas (Western Canadian District Global Missions Catalyst) at FAC Deerfoot / Online. Be sure to check out the Giving Wall after the services to support an Alliance global project of your choice!
---
FAC International Marketplace
Sunday, October 17
6:00-7:00 pm, Main Street, FAC Deerfoot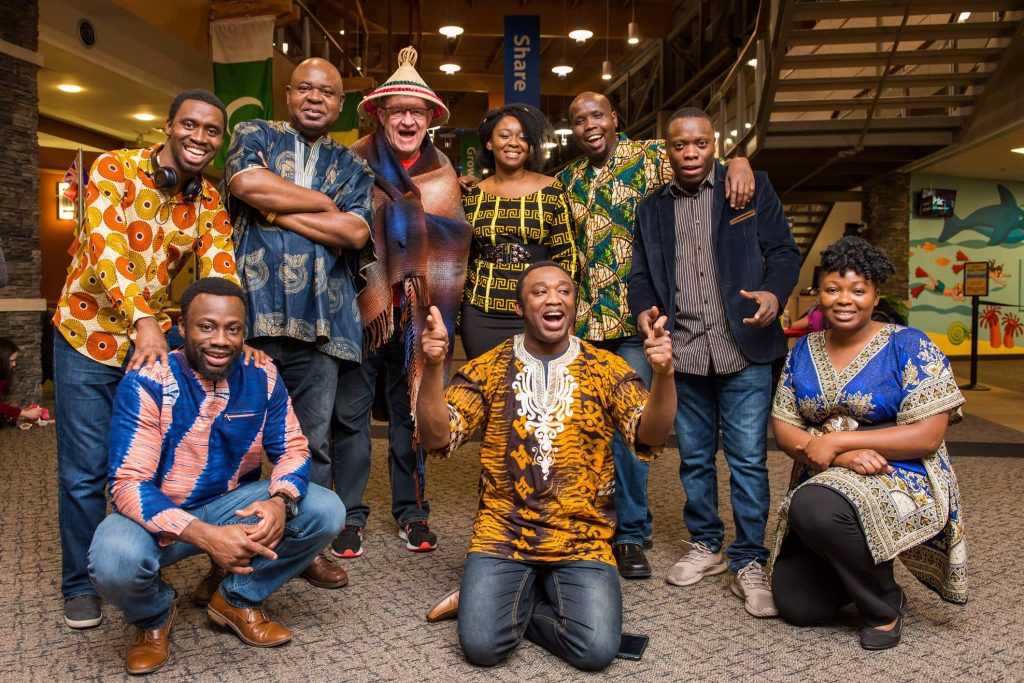 International Prayer & Worship
Sunday, October 17
7:00-8:30 pm, Auditorium, FAC Deerfoot
International Prayer & Worship will be streamed on all online platforms.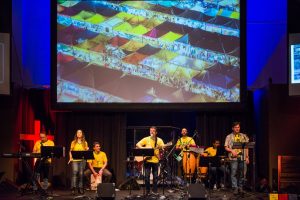 We long to intentionally be a church where all nations, tribes, and tongues come together and worship Christ. We also desire to be a church that is on mission to reach the nations who have not yet encountered the love of Jesus, here in Calgary and around the world.